eBooks
Browse our range of eBooks from the Wizarding World. A host of languages and a world of magic, all at your fingertips.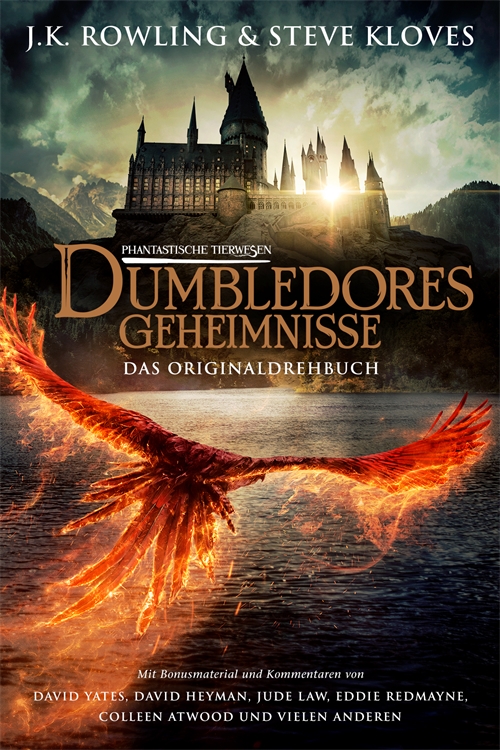 Fantastic Beasts Screenplays
Phantastische Tierwesen: Dumbledores Geheimnisse (Das Originaldrehbuch)
Professor Albus Dumbledore weiß, dass der mächtige schwarze Zauberer Gellert Grindelwald die Herrschaft über die Zaubererwelt an sich reißen will. Alleine kann er ihn nicht aufhalten, deshalb beauftragt er den Magizoologen Newt Scamander damit, ein Team aus unerschrockenen Zauberern, Hexen und einem mutigen Muggel-Bäcker auf eine gefährliche Mission zu führen, bei der sie auf alte und neue Tierwesen stoßen und gegen Grindelwalds wachsende Anhängerschar kämpfen müssen. Aber wie lange wird Dumbledore untätig zusehen können, wenn so viel auf dem Spiel steht?
Das offizielle Drehbuch zu Phantastische Tierwesen: Dumbledores Geheimnisse ist ein unverzichtbarer Begleiter zum Film und lädt die Leser ein, jede Szene des Drehbuchs aus der Feder von J.K. Rowling und Steve Kloves im Detail nachzuerleben. Dazu enthält das Buch spannendes Bonusmaterial, das Einblick hinter die Kulissen bietet, sowie Kommentare von David Yates, David Heyman, Jude Law, Eddie Redmayne, Colleen Atwood und anderen.
error:
Right click has been disabled.