eBooks
Browse our range of eBooks from the Wizarding World. A host of languages and a world of magic, all at your fingertips.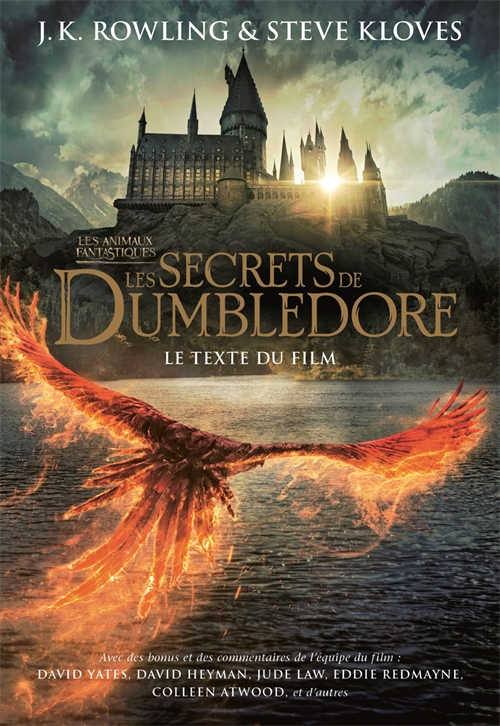 Fantastic Beasts Screenplays
Les Animaux fantastiques: Les Secrets de Dumbledore – Le texte du film
Le professeur Albus Dumbledore sait que le puissant mage noir Gellert Grindelwald cherche à prendre le contrôle du monde des sorciers. Incapable tout seul de l'empêcher d'agir, il sollicite le magizoologiste Norbert Dragonneau pour qu'il réunisse des sorciers, des sorcières et un boulanger moldu au sein d'une équipe intrépide. Leur mission les amènera à affronter des animaux, anciens et nouveaux, et les disciples de plus en plus nombreux de Grindelwald. Pourtant, dès lors que les enjeux sont aussi élevés, Dumbledore pourra-t-il encore rester longtemps dans l'ombre ?
Livre de référence pour se plonger dans chaque scène, mais aussi découvrir l'envers du décor, l'ouvrage, à la couverture époustouflante, contient l'ensemble du script officiel écrit par J.K. Rowling et Steve Kloves et nombre d'anecdotes sur les coulisses des Secrets de Dumbledore. Avec des bonus et des commentaires de l'équipe du film : David Yates, David Heyman, Jude Law, Eddie Redmayne, Colleen Atwood, et d'autres.
error:
Right click has been disabled.