eBooks
Browse our range of eBooks from the Wizarding World. A host of languages and a world of magic, all at your fingertips.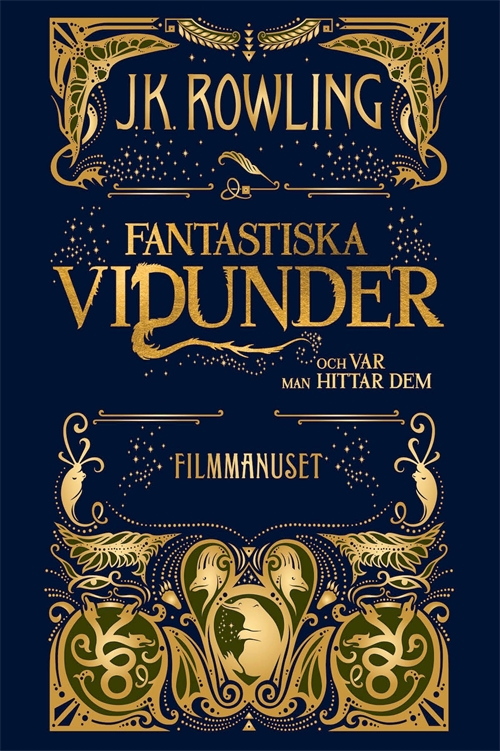 Fantastic Beasts Screenplays
Fantastiska vidunder och var man hittar dem. Filmmanuset
När magizoologen Newt Scamander anländer till New York tänker han bara stanna en kort tid. Fast när hans magiska koffert försvinner och några av Scamanders fantastiska vidunder rymmer innebär det problem för alla …
J.K. Rowling har i sin debut som filmmanusförfattare inspirerats av skolboken från Hogwarts, Newt Scamanders Fantastiska vidunder och var men hittar dem. Rowling är författaren till de älskade och internationellt storsäljande Harry Potterböckerna. Det är en äventyrsspäckad historia, full av märkvärdiga karaktärer och magiska varelser – en fantastisk berättelse. Oavsett om du redan är ett Harry Potterfan eller om den förtrollande världen är ny för dig, så är den här boken ett måste.
Filmen Fantastiska vidunder och var man hittar dem hade premiär i november 2016.
error:
Right click has been disabled.