eBooks
Browse our range of eBooks from the Wizarding World. A host of languages and a world of magic, all at your fingertips.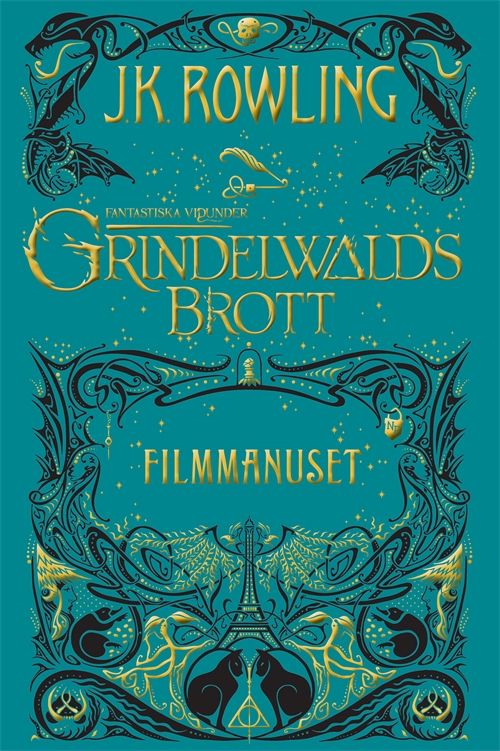 Fantastic Beasts Screenplays
Fantastiska vidunder: Grindelwalds brott
I slutet av Fantastiska vidunder och var man hittar dem infångades den mörka trollkarlen Gellert Grindelwald i New York med hjälp av Newt Scamander. Men Grindelwald lyckas fly fångenskapen och samlar en stor skara anhängare som inte får veta sanningen om hans egentliga agenda: Att låta renblodiga trollkarlar styra över alla icke-magiska varelser.
I ett försök att stoppa Grindelwalds planer tar Albus Dumbledore hjälp av sin tidigare Hogwartselev, Newt, som än en gång går med på att hjälpa till, ovetandes om vilka faror som väntar. Såväl kärlek som lojalitet testas, även hos trogna vänner och inom familjer, i en alltmer uppdelad trollkarlsvärld.
Det andra filmmanuset av J.K. Rowling, med fantastiska illustrationer av MinaLima, berättar om tidiga händelser som skapade trollkarlsvärlden, med överraskande blinkningar till Harry Potter-berättelserna, vilket kommer att glädja såväl bok- som filmfans.
error:
Right click has been disabled.