eBooks
Browse our range of eBooks from the Wizarding World. A host of languages and a world of magic, all at your fingertips.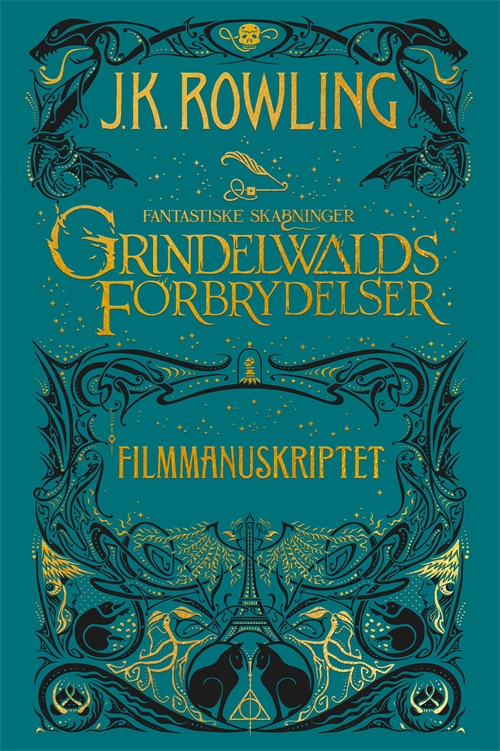 Fantastic Beasts Screenplays
Fantastiske skabninger - Grindelwalds forbrydelser - Filmmanuskriptet
Den magtfulde Mørke troldmand Gellert Grindelwald er med Newt Scamanders hjælp blevet taget til fange i New York. Men præcis som han havde truet med, undslipper Grindelwald sit fangenskab og begynder at samle tilhængere. De fleste af dem har dog ingen mistanke om Grindelwalds skumle planer, som går ud på at opdrage fuldblodstroldmænd, der skal regere over alle ikke-magiske væsener.
I et forsøg på at spænde ben for Grindelwald overtaler Albus Dumbledore igen Newt, hans tidligere Hogwarts-elev, til at hjælpe; men Newt er ikke klar over, hvilke farer der venter ham. I en mere og mere splittet troldmandsverden bliver kærlighed og loyalitet sat på prøve, selv mellem venner og familie.
Fantastiske skabninger og hvor de findes – Grindelwalds forbrydelser er det andet filmmanuskript i en serie på fem skrevet af J.K. Rowling. Historien foregår i 1927, få måneder efter begivenhederne i den første film, og tager os med fra New York til både London og Paris og endda helt tilbage til Hogwarts. Velkommen til en ny eventyrlig fortælling fra J.K. Rowlings magiske verden, der denne gang knytter flere tråde til det kendte Harry Potter-univers.
error:
Right click has been disabled.