eBooks
Browse our range of eBooks from the Wizarding World. A host of languages and a world of magic, all at your fingertips.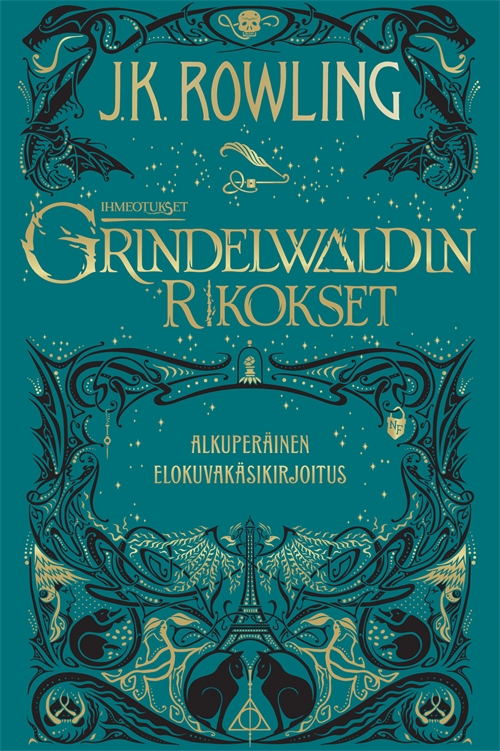 Fantastic Beasts Screenplays
Ihmeotukset:Grindelwaldin rikokset
Vain muutama kuukausi on kulunut ensimmäisen elokuvan, Ihmeotukset ja niiden olinpaikat, tapahtumista. Gellert Grindelwald on paennut AYT:n (Amerikan Yhdysvaltain taikakongressin) otteesta ja kerää kasaan joukkoja. Hän haluaa, että velhot hallitsevat kaikkia olentoja, joilla ei ole maagisia kykyjä.
Tylypahkan muodonmuutosten opettaja ja Grindelwaldin entinen ystävä Albus Dumbledore lähettää Lisko Scamanderin pysäyttämään Grindelwaldin. Ystävien ja perheiden ystävyys ja lojaalius toisiaan kohtaan joutuu kovalle koetukselle, kun velhomaailma tuntuu entistä vaarallisemmalta ja jakaantuneemmalta.
Ihmeotukset:Grindelwaldin rikokset on J.K. Rowlingin toinen elokuvakäsikirjoitus viiden elokuvan sarjasta. Kirjan kauniista vinjettikuvituksesta vastaa MinaLima. Luvassa on paljastuksia ja tuttuja henkilöitä Harry Potter -kirjojen ja -elokuvien ystäville.
error:
Right click has been disabled.