eBooks
Browse our range of eBooks from the Wizarding World. A host of languages and a world of magic, all at your fingertips.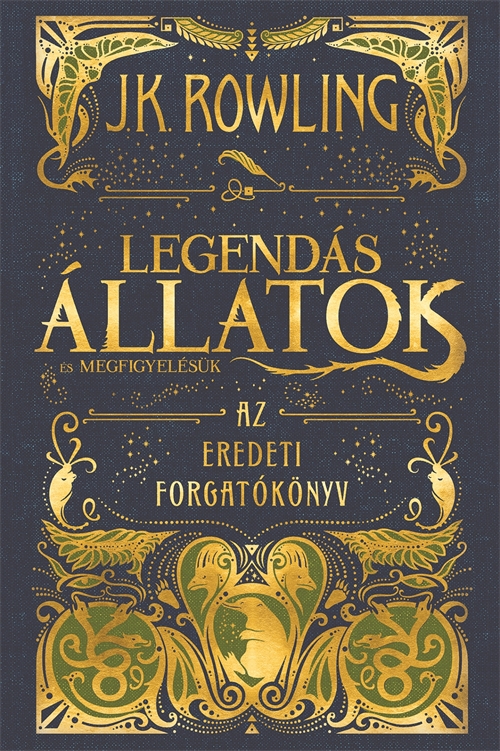 Fantastic Beasts Screenplays
Legendás állatok és megfigyelésük - Az eredeti forgatókönyv
Amikor az ifjú magizoológus, Göthe Salmander megérkezik New Yorkba, még csak nem is sejti, hogy az eseményeknek milyen különös láncolatát indítja el. Mágikus bőröndjéből ugyanis kiszökik néhány varázslény, akiknek üldözése közben ő és újdonsült barátai sokkal nagyobb veszedelmekkel is szembekerülnek, mint amekkorát egy szerelmes randalór vagy egy aranytól megrészegült orrontó furkász jelent.
A Roxfort Boszorkány- és Varázslóképző Szakiskola könyvtárának népszerű darabja, a Göthe Salmander által írt Legendás állatok és megfigyelésük adott ihletet J.K. Rowlingnak, a Harry Potter-könyvek szerzőjének e forgatókönyv megírásához. Rowling csodálatos világának rajongói lapról lapra élvezhetik az írónő megkapó humorát, varázsvilág-építő fantáziájának működését és mély, megértő szeretetét úgy a pálcaforgató, mint a varázstalan emberek iránt.
Lebilincselő olvasmány és igazi kuriózum minden gyűjtő számára.
A Legendás állatok és megfigyelésük című film mozipremierje 2016. novemberében volt.
error:
Right click has been disabled.