eBooks
Browse our range of eBooks from the Wizarding World. A host of languages and a world of magic, all at your fingertips.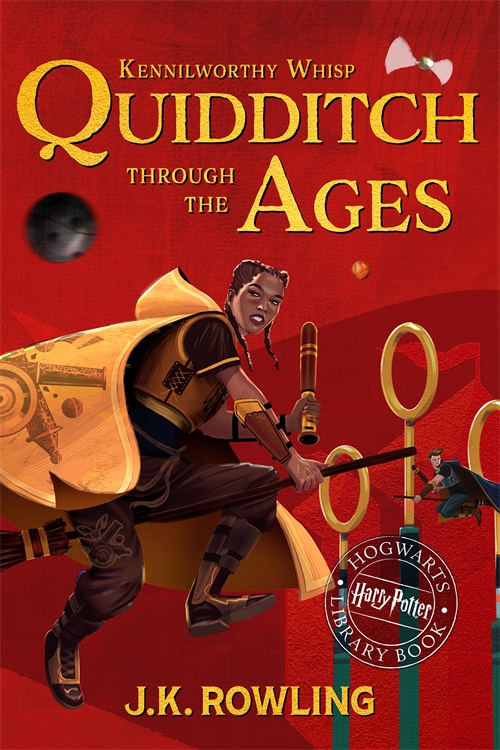 Hogwarts Library Books
Quidditch Through the Ages
Since its publication, Quidditch Through the Ages has been one of the most popular books in the Hogwarts library. Read by Harry Potter, Hermione Granger and many more, it is the essential guide to the wizarding world's favourite game.
Charting its journey from Queerditch Marsh in the eleventh century to the sophisticated sport of today, Quidditch Through the Ages will show you the moments of exhilarating triumph and crushing despair (such as supporting the Chudley Cannons) that are part of the game of Quidditch.
Learn all about the history and rules of the game, from some of the 700 fouls (and which World Cup Final saw all of them committed) to the difference between a Transylvanian Tackle and a Woollongong Shimmy.
The shelves of the Hogwarts Library are also home to many more fascinating books. If you have enjoyed Quidditch Through the Ages you might want to check out some of its other treasures: Fantastic Beasts and Where to Find Them and The Tales of Beedle the Bard. 
Comic Relief, operating name Charity Projects, is a registered charity in the UK with charity nos. 326568 (England/Wales) and SC039730 (Scotland). Lumos Foundation is a registered charity in the UK with no. 1112575 (England/Wales). 15% of the proceeds* received by Pottermore Limited from this ebook will be made available to the charities for their work across the UK and globally including helping children and young people have a better life. These proceeds will be shared 20% for Comic Relief and 80% for Lumos Foundation.

*Proceeds means the cash-price or cash-equivalent price less sales taxes.
error:
Right click has been disabled.