Audiobooks
Our full range of audiobooks. Amazing narrators from around the globe, transporting listeners to the Wizarding World.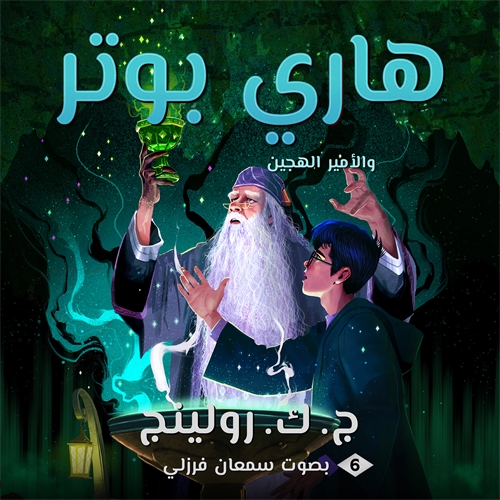 Harry Potter
هاري بوتر والأمير الهجين
Read by سمعان فرزلي
";رأى العلامة معلقة في السماء فوق المدرسة : الجمجمة الخضراء المتوهجة بلسانها الأفعواني, العلامة التي يتركها (آكلوا الموت) وراءهم كلما دخلوا مبنى…….كلما قتلوا"
عندما وصل دمبلدور إلى بريفت درايف في إحدى ليالي الصيف ليصطحب هاربي بوتر، فإن عصا يده كانت قد تحولت للون الأسود وانكمشت، لكنه لم يكشف عن السبب. لذا فالأسرار والشكوك تنتشر في عالم السحر، وهوغوورتس نفسها ليست بآمنة. فهاري مقتنع أن مالفوي يحمل علامة الشر، فثمة أكل موت بيننا. لذا سيحتاج هاري لسحري قوي وأصدقاء مخلصين فيما يستكشف أسرار فولدمورت الخفية، ويستعد دمبلدور لمواجهة مصيره…
error:
Right click has been disabled.