eBooks
Browse our range of eBooks from the Wizarding World. A host of languages and a world of magic, all at your fingertips.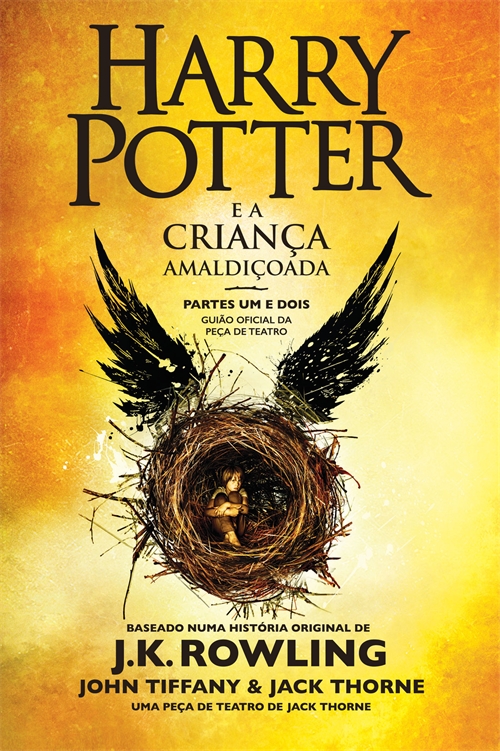 Cursed Child
Harry Potter e a Criança Amaldiçoada - Partes Um e Dois
Passaram dezanove anos desde que Harry Potter, Ron Weasley e Hermione Granger salvaram o mundo dos feiticeiros, e agora estão de volta numa aventura extraordinária, a que se junta uma corajosa nova geração que só agora chegou à Escola de Magia e Feitiçaria de Hogwarts. Enquanto Harry luta com um passado que se recusa a ficar onde pertence, o seu filho mais novo, Albus, luta com o peso de um legado familiar que nunca quis. À medida que o passado e o presente colidem, tanto o pai como o filho estão bloqueados numa corrida através do tempo enquanto lutam contra forças misteriosas, tudo isto enquanto o futuro está em jogo.
Com base numa história original de J.K. Rowling, John Tiffany e Jack Thorne, Harry Potter e a Criança Amaldiçoada é o guião integral e completo da produção premiada do West End. Esta edição inclui o diálogo final e as direções de palco da peça original, em duas partes, uma peça de conversa entre o realizador John Tiffany e o dramaturgo Jack Thorne, a árvore genealógica dos Potter e uma cronologia de eventos-chave no mundo dos feiticeiros que conduzem a Harry Potter e a Criança Amaldiçoada.
error:
Right click has been disabled.