eBooks
Browse our range of eBooks from the Wizarding World. A host of languages and a world of magic, all at your fingertips.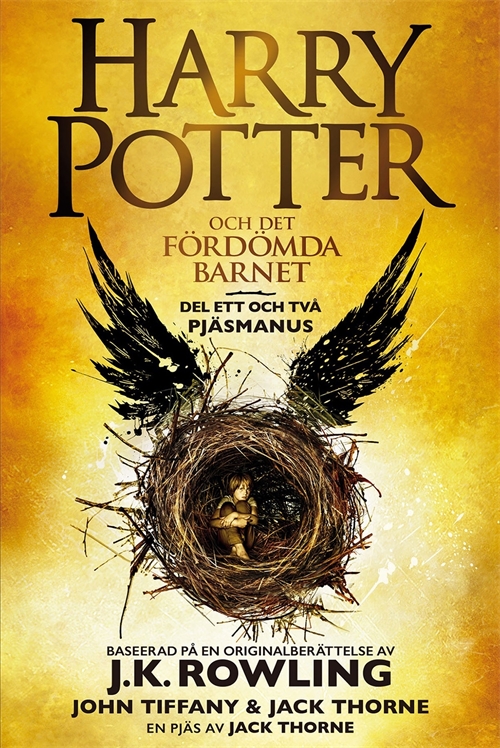 Cursed Child
Harry Potter och Det fördömda barnet Del ett och två
Det har gått nitton år sedan Harry Potter, Ron Weasley och Hermione Granger räddade trollkarlsvärlden, och nu är de tillbaka i ett extraordinärt äventyr, tillsammans med en modig ny generation som precis har anlänt till Hogwarts skola för häxkonst och trolldom. Medan Harry brottas med ett förflutet som vägrar att stanna kvar där det hör hemma, kämpar hans yngste son, Albus, med tyngden av ett familjearv han aldrig bett om. När det förflutna och nutiden kraschar tvingas både far och son in i en kapplöpning genom tiden när de slåss mot mystiska krafter, allt medan framtiden står på spel.
Baserad på en originalberättelse av J.K. Rowling, John Tiffany och Jack Thorne Harry Potter och Det fördömda barnet är det kompletta manuset till den prisbelönta West End produktionen. Den här utgåvan innehåller den sista dialogen och scenanvisningarna för den ursprungliga pjäsen i två delar, ett samtalsstycke mellan regissören John Tiffany och dramatikern Jack Thorne, Potters släktträd och en tidslinje över viktiga händelser i trollkarlsvärlden som ledde fram til Harry Potter och Det fördömda barnet .
error:
Right click has been disabled.