eBooks
Browse our range of eBooks from the Wizarding World. A host of languages and a world of magic, all at your fingertips.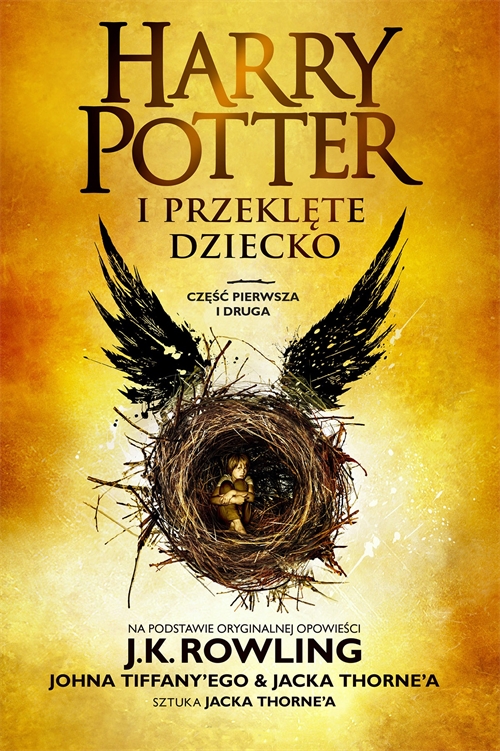 Cursed Child
Harry Potter i Przeklęte Dziecko. Część pierwsza i druga
Minęło dziewiętnaście lat, odkąd Harry Potter, Ron Weasley i Hermiona Granger ocalili świat czarodziejstwa, a teraz powrócili w najbardziej niezwykłej przygodzie, do której przyłącza się nowe odważne pokolenie, które ledwo dołączyło do Szkoły Magii i Czarodziejstwa w Hogwarcie. Podczas gdy Harry zmaga się z przeszłością, która go ciągle dogania, jego najmłodszy syn, Albus, mierzy się z ciężarem rodzinnego dziedzictwa, którego nigdy nie chciał. Kiedy przeszłość i teraźniejszość zderzają się, ojciec i syn toczą wyścig w czasie, walcząc z tajemniczymi siłami, a przyszłość wisi na włosku.
Na podstawie oryginalnej historii autorstwa J.K. Rowling, Johna Tiffany'ego i Jacka Thorne'a, Harry Potter i Przeklęte Dziecko to kompletny i nieskrócony scenariusz wielokrotnie nagradzanej produkcji z West Endu. Ta edycja zawiera końcowe dialogi i wskazówki sceniczne oryginalnej, dwuczęściowej sztuki, fragment rozmowy między reżyserem Johnem Tiffanym i dramatopisarzem Jackiem Thorne'em, drzewo genealogiczne Potterów oraz kalendarium kluczowych wydarzeń w świecie czarodziejstwa, które doprowadziły do wydarzeń z Harry Potter i Przeklęte Dziecko.
.
error:
Right click has been disabled.