eBooks
Browse our range of eBooks from the Wizarding World. A host of languages and a world of magic, all at your fingertips.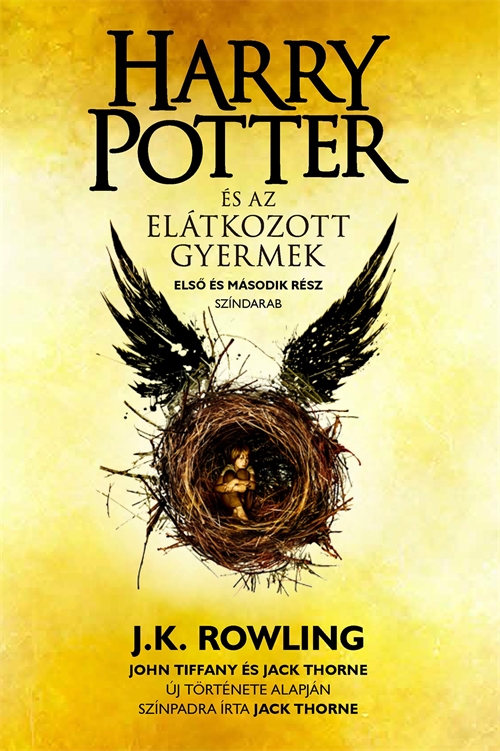 Cursed Child
Harry Potter és az elátkozott gyermek - Első és második rész
Tizenkilenc év telt el azóta, hogy Harry Potter, Ron Weasley és Hermione Granger megmentette a varázslóvilágot, és most ismét egy rendkívüli kalandban vesznek részt. Egy bátor új generáció tagjai csatlakoznak hozzájuk, akik csak most érkeztek meg a Roxfort Boszorkány- és Varázsló Szakiskolába. Míg Harry olyan múlttal küszködik, amely nem hajlandó ott maradni, ahova való, legfiatalabb fia, Albus egy olyan családi örökség súlyával küzd, amelyet soha nem akart. Ahogy a múlt és a jelen ütközik, apa és fia versenyfutásba kerül az időben, titokzatos erőkkel harcolnak, miközben a jövő forog kockán.
J.K. Rowling, John Tiffany és Jack Thorne, története alapján, a Harry Potter és az elátkozott gyermek a díjnyertes West End-i produkció teljes terjedelmű forgatókönyve. Ez a kiadás tartalmazza az eredeti, kétrészes színdarab párbeszédeinek és színpadi útmutatásainak végső változatát, John Tiffany rendező és Jack Thorne drámaíró beszélgetését, a Potter családfát, valamint a varázslóvilág kulcsfontosságú eseményeinek időrendjét, amelyek ide vezettek: Harry Potter és az elátkozott gyermek.
error:
Right click has been disabled.