eBooks
Browse our range of eBooks from the Wizarding World. A host of languages and a world of magic, all at your fingertips.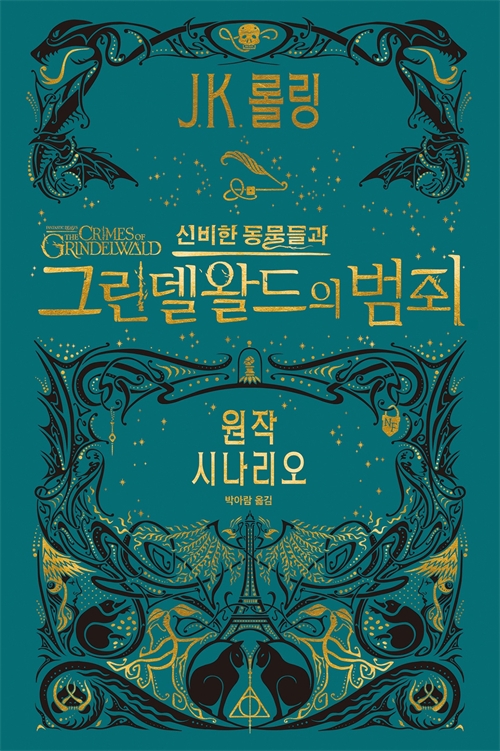 Fantastic Beasts Screenplays
신비한 동물들과 그린델왈드의 범죄 원작 시나리오
전편 〈신비한 동물사전〉으로부터 몇 달이 흐른 1927년, 뉴트 스캐맨더의 활약으로 뉴욕에서 체포된 어둠의 마법사 겔러트 그린델왈드가 스스로 예고한 대로 감옥을 탈출해 추종자들을 모으기 시작한다. 대부분 순혈 마법사들인 그의 추종자들은 비마법 세계를 지배하려는 그린델왈드의 야욕을 맹목적으로 따르고, 알버스 덤블도어는 호그와트에서 가르쳤던 옛 제자 뉴트를 끌어들여 그린델왈드를 막으려 한다. 어떤 위험이 닥칠지도 모른 채 또 한 번 스승을 돕기로 한 뉴트는 옛 친구 제이콥과 다시 만나 새로운 모험 속으로 뛰어드는데…
미나리마의 놀라운 라인 아트 일러스트로 장식된 J.K. 롤링의 두번째 원작 시나리오는 마법사 세계를 구성하는 이전의 사건들을 확장시키며 〈해리 포터〉 책과 영화 양쪽 팬 모두에게 놀라운 즐거움을 선사한다.
error:
Right click has been disabled.