The British Library's new exhibition has companion books full of amazing facts about the wizarding world and the real world. Here's a look inside the Apple enhanced version and its special features.
The British Library's exhibition, Harry Potter: A History of Magic, fuses the magical past with the magical present, with more than 100 artefacts on display capturing the traditions of folklore and magic from across the world. These include original material from Harry Potter publisher Bloomsbury and J.K. Rowling's own archives, all on display for the first time. Be it a page from J.K. Rowling's original drafts of the Harry Potter books, or the ancient Ripley Scroll teaching people how to make a real-life Philosopher's Stone, there's a lot to absorb.
Two companion books to accompany the British Library's exhibition have been published, in print and digital editions, so that every Potter fan and history buff can examine the artefacts on display in deeper detail: Harry Potter – A History of Magic and a family edition, Harry Potter – A Journey Through the History of Magic .
But that's not all. We had a glance at a special, enhanced version of the official companion book, Harry Potter – A History of Magic, which comes to life with many charming interactive features.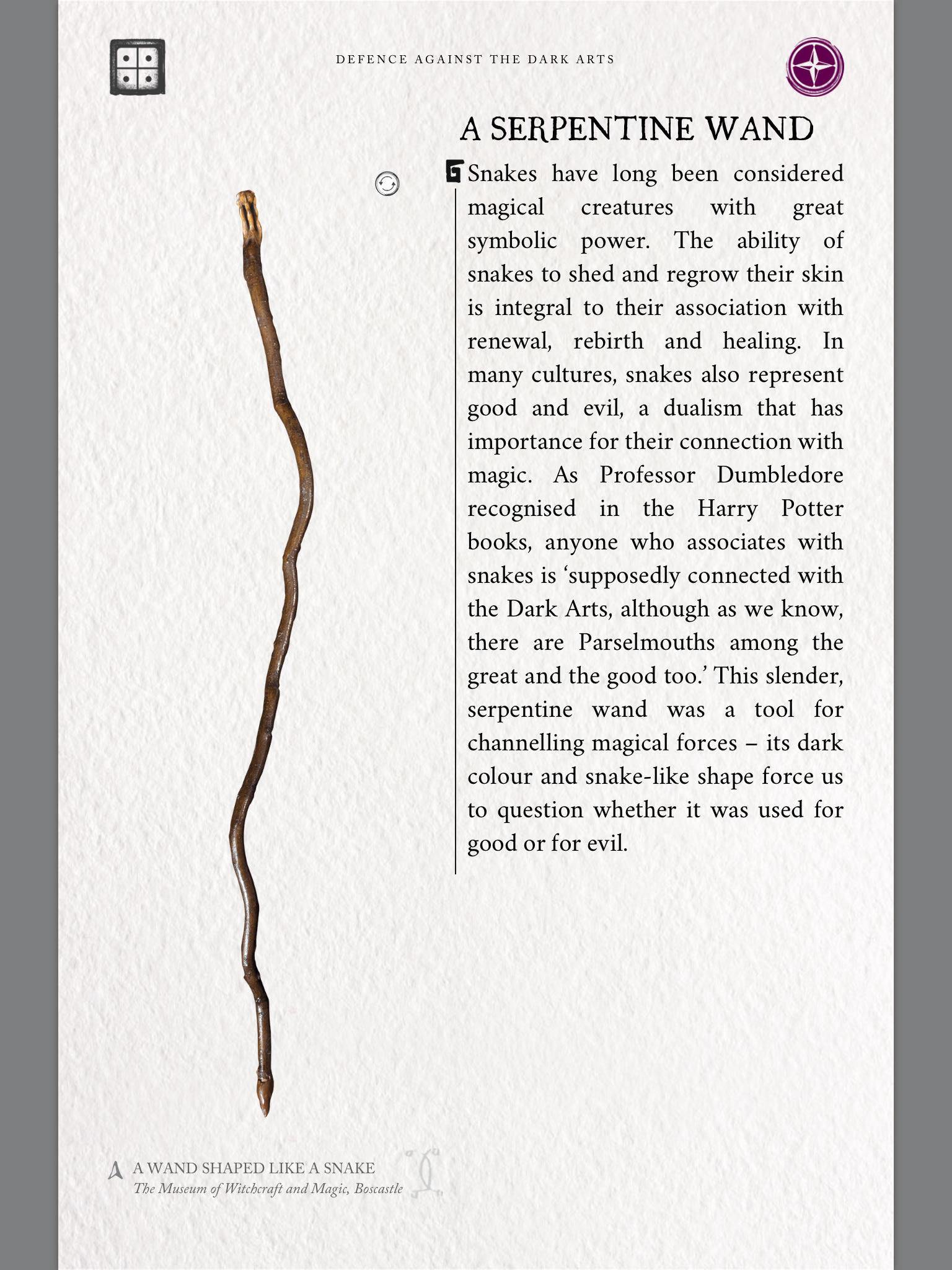 The edition, available on iBooks, invites you to learn about the British Library exhibition in a much more interactive way. Upon 'opening' the eBook, readers can peruse a digital chest of drawers that you can pull open and explore by Hogwarts subject, including Divination, Potions, Herbology, Charms, Defence Against the Dark Arts, Astronomy and Care of Magical Creatures.
From there, you can read about all the artefacts on display at the exhibition, zoom in on beautiful sketches by J.K. Rowling and original artwork by Harry Potter illustrator Jim Kay, digitally unravel the ancient Ripley Scroll (which we couldn't do in real life – it's many centuries old, and we're quite clumsy people) and even traverse a grand, detailed map of the world, which tells you exactly where and when every artefact is from.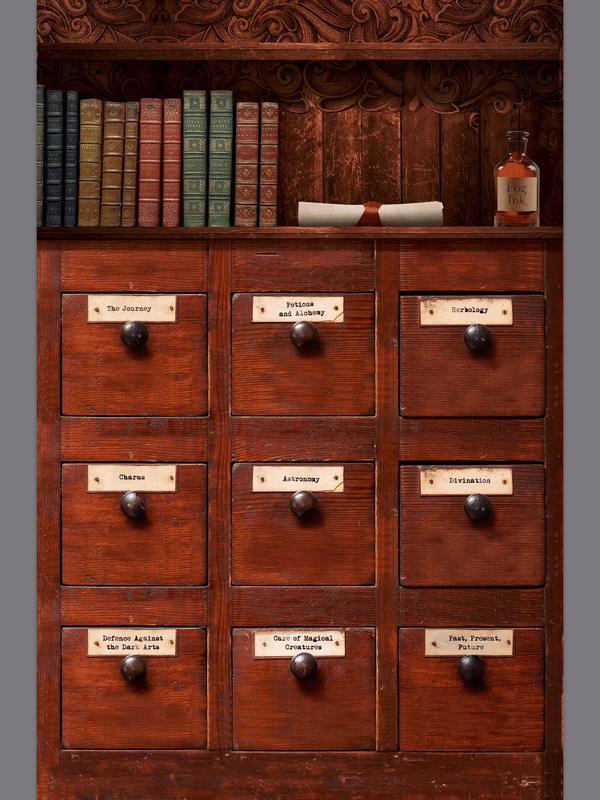 Arnauld Lecompte, who helped enhance the eBook with the help of his France-based team Nord Compo, is thrilled with the finished result.
'With our team and with Pottermore, I've been very involved with the bells and whistles that created this enhanced eBook,' Arnauld explains. 'As a Harry Potter fan myself – I've read all the books in English and French! – I loved learning about this eBook's content and working on the map and chest of drawers. I was very proud and it just looks awesome.'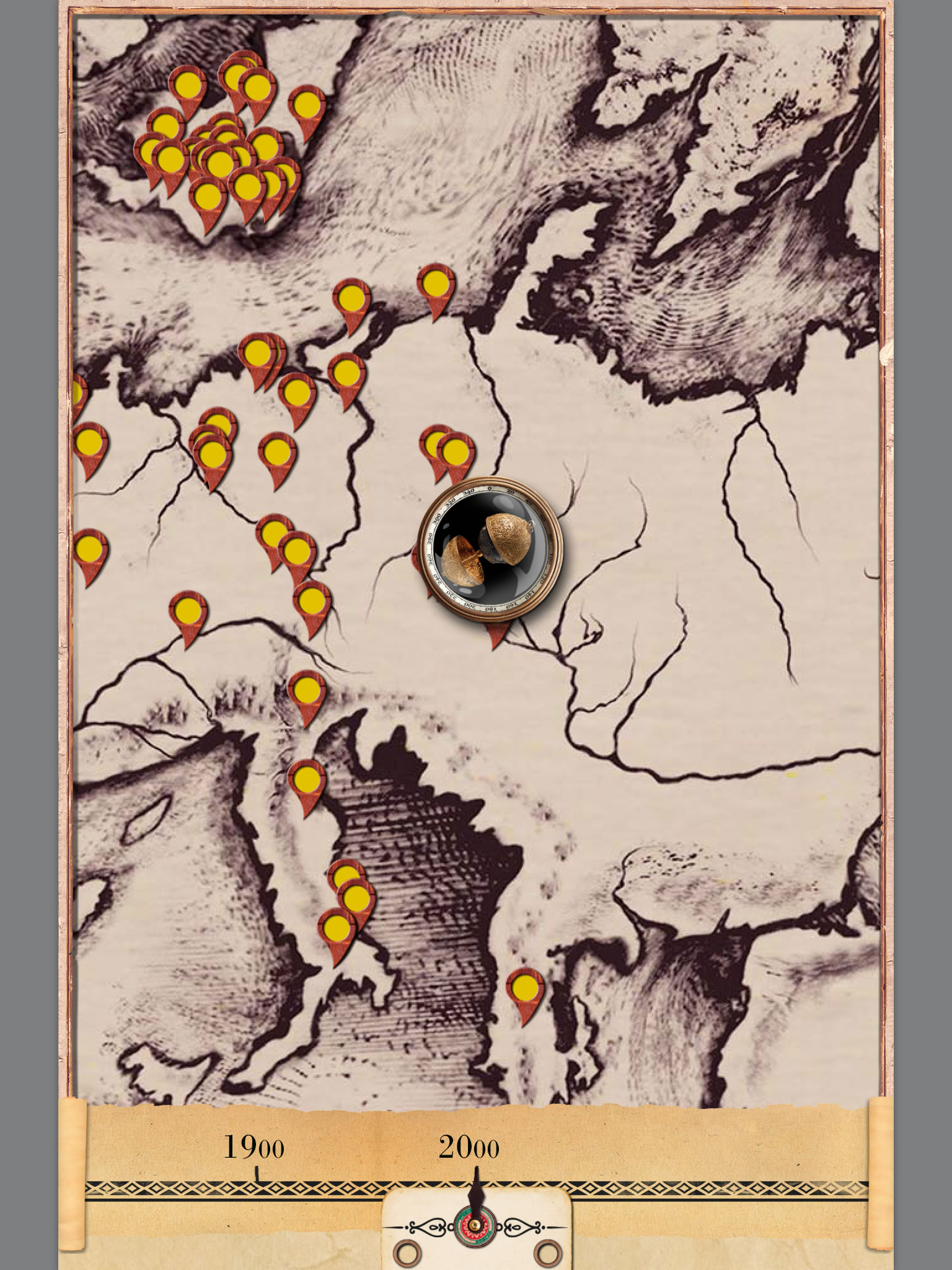 Featuring guest essays by the likes of the exhibition's lead curator Julian Harrison, Harry Potter film screenwriter Steve Kloves and astronaut Tim Peake (talking about astronomy, naturally!), the enhanced edition makes all of these treats easy to navigate.
There's an awful lot to learn, too, from specific Harry Potter history to our own Muggle history. For example, did you know you can defeat a Basilisk with weasel wee? There you go.
And, while a proper historian may examine an old relic with a magnifying glass, thankfully we (historians-in-progress…) can simply zoom in on every intricate item and explore it digitally. Every artefact certainly has a reason to make you want to look deeper: such as first drafts of some of J.K. Rowling's writing and personal sketches of places and characters from the books, to ancient drawings of magical creatures. Like Tom Riddle's diary (except less Horcruxy), it almost feels like you can dive into every page.
It really doesn't matter whether you're a Harry Potter fan, a history buff or both. Either way, you're bound to pick up something new the more you browse, zoom and explore. We'll be bona fide Harry Potter historians in no time.