Pottermore Publishing is launching a series of non-fiction eBook shorts called A Journey Through…, adapted from the audiobook Harry Potter: A History of Magic – inspired by the British Library exhibition of the same name.
Pottermore Publishing is delving deeper into the rich history of magic with this new series of eBook shorts, inspired by the British Library exhibition and its companion books, Harry Potter: A History of Magic.
The series features four bitesize reads, each themed around Hogwarts lessons, and go back in time once again to learn about the traditional folklore and magic at the heart of the Harry Potter stories, accompanied by some new, gorgeous line drawings from London-based artist Rohan Daniel Eason. Harry Potter – A History of Magic and the family edition, Harry Potter – A Journey Through A History of Magic, came out back in 2017. This was followed by the audiobook last year, which featured expanded interviews with the exhibition curators, narrated by Natalie Dormer. These eBook shorts are inspired by the audiobook and are a chance to absorb the colourful characters and curious incidents of the real history of magic in a more compact form.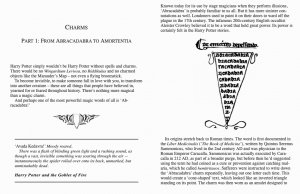 In addition to exploring the origins of magic through history and folklore, the eBook shorts will also feature notes, manuscript pages and charming sketches, as previously seen in Harry Potter: A History of Magic.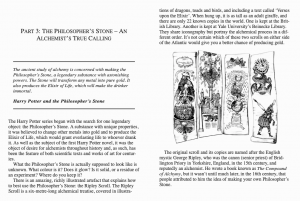 The eBooks are as follows: A Journey Through Charms and Defence Against the Dark Arts, A Journey Through Potions and Herbology, A Journey Through Divination and Astronomy, and A Journey Through Care of Magical Creatures, all of which will be published across Summer 2019.
The eBooks will launch in English, French, Italian and German initially, and will be available via our global eBook retail partners.