October has been a big month of activity for Pottermore Publishing in New York City.
The Pensieve was first introduced to us in Harry Potter and the Goblet of Fire – described as a mysterious bowl full of a substance that is not quite liquid and not quite air, but a place to store memories.
At New York Comic Con, our friends at Audible constructed a huge Pensieve experience for attendees of the convention. Visitors walked inside and around the Pensieve while iconic moments from the Harry Potter audiobooks narrated by Jim Dale came to life. On arriving, fans picked up a vial from one of six iconic Harry Potter characters (Dumbledore, Harry, Ron, Hermione, Snape and Voldemort), and went on a journey through some of their most memorable moments, triggered by some clever chromatic sensor technology . The Pensieve contained four "character memory stations", and, upon entering the vial, would play one of four unique memories from the chosen character.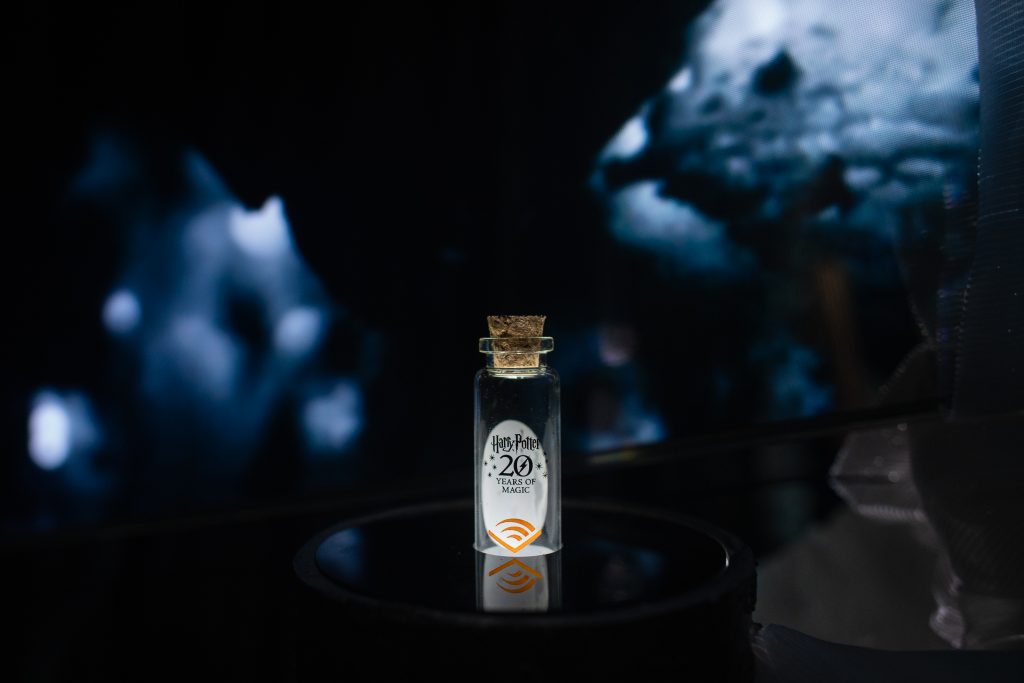 The experience was created by Audible in celebration of the 20th anniversary of the publication of Harry Potter and the Sorcerer's Stone and was even visited by members of the Broadway cast of Harry Potter and the Cursed Child!
Elsewhere in Manhattan, on 5 October, the exhibition Harry Potter: A History of Magic opened at the New-York Historical Society. Combining real-world magical history, the exhibition (which originated at the British Library in 2017) boasts over 100 artefacts, split into different Hogwarts-themed rooms.
The exhibition opening coincided with Pottermore Publishing and Audible Originals releasing the History of Magic audiobook, narrated by Natalie Dormer, and the American edition of the ebook of the exhibition.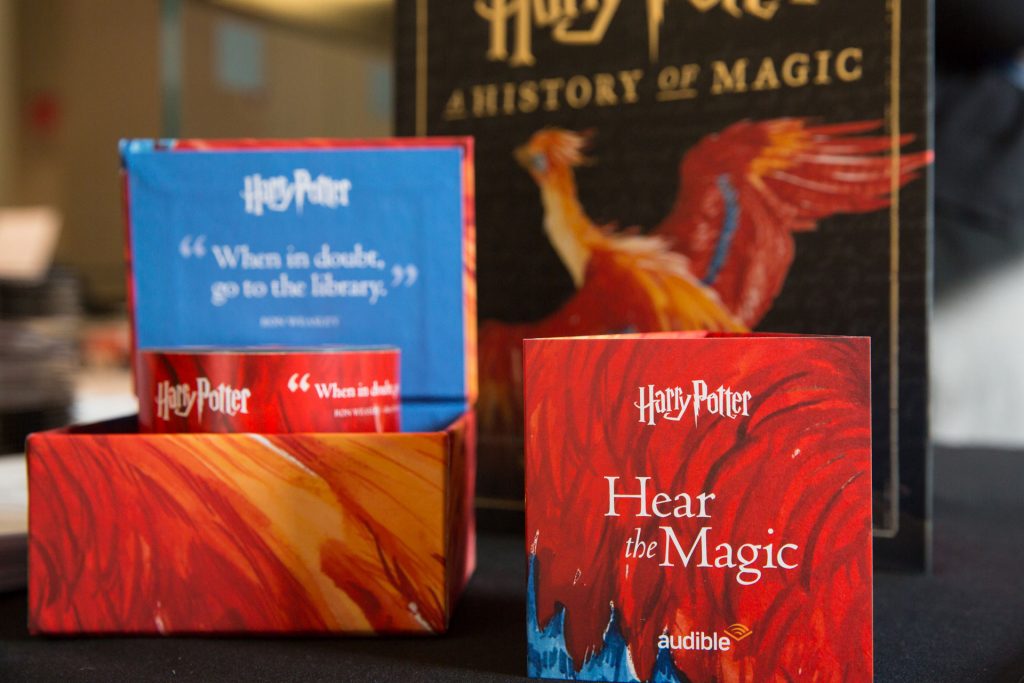 The exhibition is open until 27 January 2019 and comes with a selection of exciting events, from quizzes to panels with the exhibition's curators and contributors, as well as a wonderful audio tour featuring Natalie Dormer's voice that offers additional details about some of the artefacts.
It has been an action-packed October for Pottermore Publishing, which as Dark Arts Month is one of the busiest in the Wizarding World. It doesn't look like November is going to be any quieter with the release of Fantastic Beasts: The Crimes of Grindelwald and the other exciting things we have in store!