Jim Kay's illustrated edition of Harry Potter and the Philosopher's Stone has been brought to life. Here's your first preview and a look inside.
For the first time, Jim Kay's fully illustrated edition of Philosopher's Stone will be available digitally through Amazon. This first look features a Gringotts goblin hard at work, and the moving front cover, which features an owl that actually flies and billowing smoke floating from the Hogwarts Express.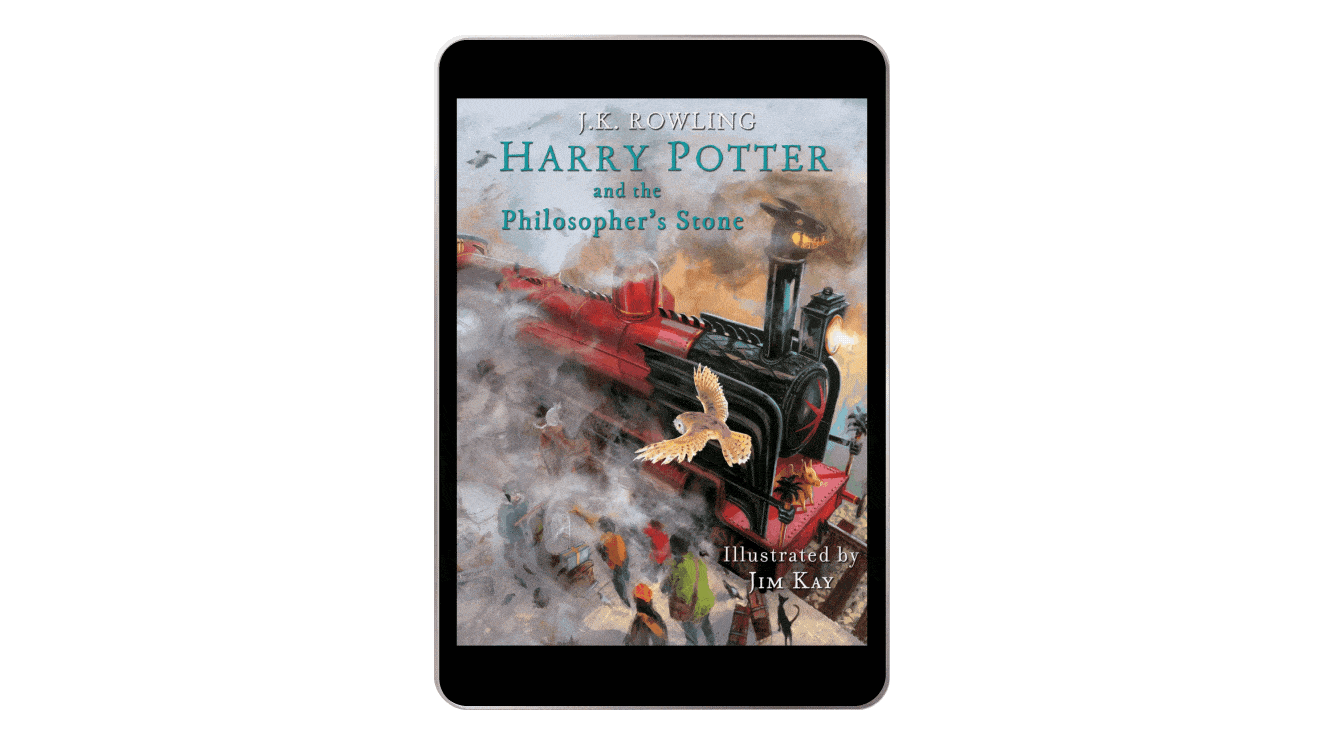 Since wizards in the Harry Potter books have moving newspapers, it's only fair we get a bit of the wizarding reading experience too. Now, with the Kindle in Motion technology, Philosopher's Stone illustrated pages delicately move in different ways.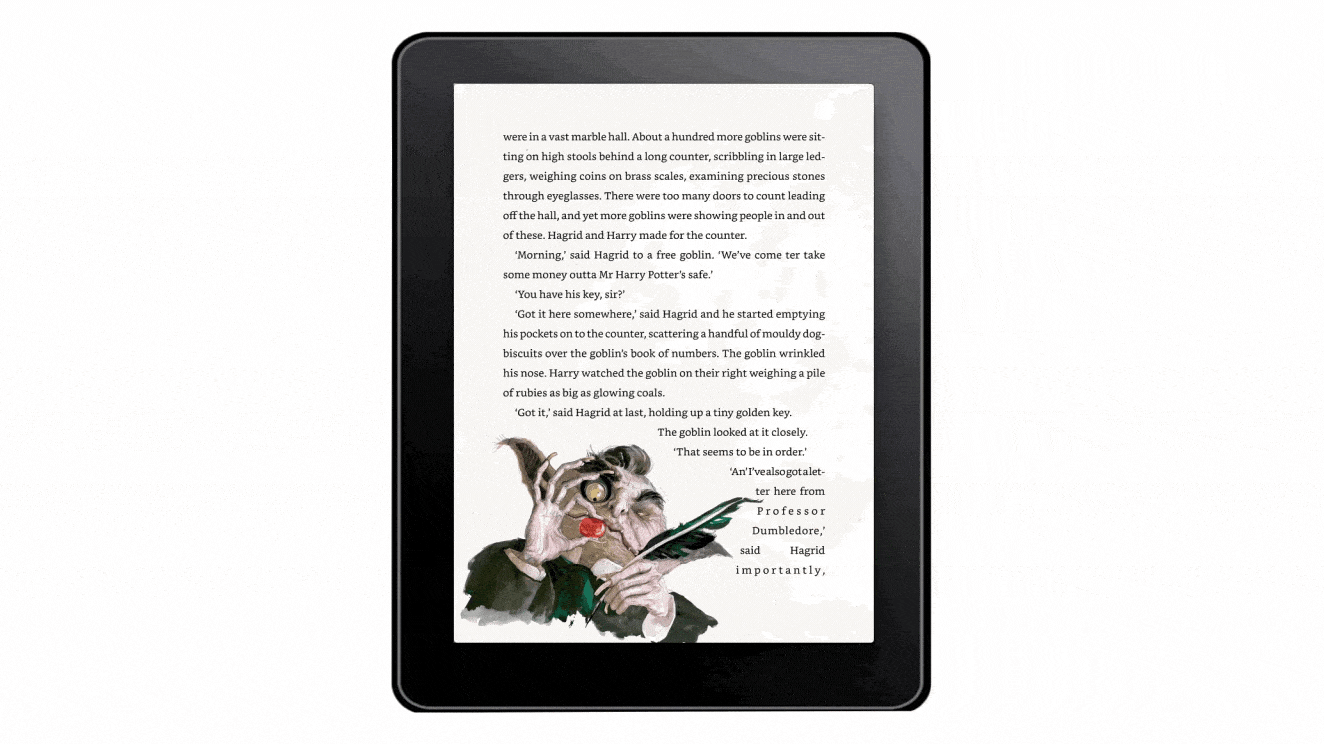 Other highlights from the moving book will include a multi-page spread of the lively Diagon Alley, an animated portrait of Draco Malfoy and a handy guide to trolls.
As well as moving images, readers can still tailor their reading experience, adjusting font sizes with the newly sized words magically reflowing around the animation and images, and, if they choose, toggle the animations off or on.
The illustrated edition of Philosopher's Stone was published back in 2015, with iconic Harry Potter moments reimagined through the eyes of award-winning illustrator, Jim Kay. So far, Jim has also worked on Harry Potter and the Chamber of Secrets, and most recently, Harry Potter and the Prisoner of Azkaban, which will be published this October.
Kindle in Motion features can be viewed on compatible Fire tablets and the free Kindle app for iOS and Android.
You can see more pages and pre-order Harry Potter and the Philosopher's Stone: Illustrated Edition on Amazon UK and Amazon US. The eBook will be released 5 September in English.