eBooks
Browse our range of eBooks from the Wizarding World. A host of languages and a world of magic, all at your fingertips.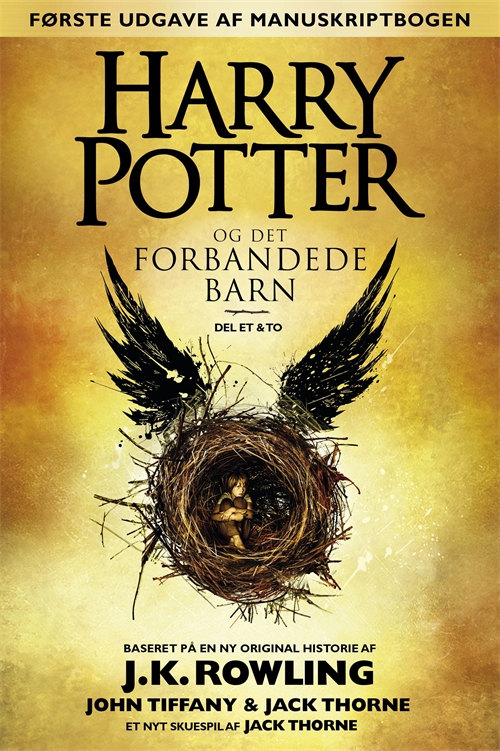 Cursed Child
Harry Potter og det forbandede barn - Del et og to (Første udgave af manuskriptbogen)
Det er nitten år siden, at Harry Potter, Ron Weasley og Hermione Granger reddede trolddomsverdenen, og nu er de tilbage med et højst ekstraordinært eventyr sammen med en modig ny generation, der først lige er ankommet til Hogwarts Skole for Heksekunst og Trolddom. Mens Harry kæmper med en fortid, der nægter at blive, hvor den hører hjemme, kæmper hans yngste søn, Albus, med vægten af en familiearv, han aldrig har ønsket sig. Mens fortid og nutid støder sammen, er både far og søn låst fast i et kapløb med tiden, hvor de kæmper mod mystiske kræfter, alt imens fremtiden hænger i en tynd tråd.
Harry Potter og det forbandede barn som er baseret på en original historie af J.K. Rowling, John Tiffany og Jack Thorne ier det komplette og uforkortede manuskript til den prisvindende West End-produktion.
error:
Right click has been disabled.