eBooks
Browse our range of eBooks from the Wizarding World. A host of languages and a world of magic, all at your fingertips.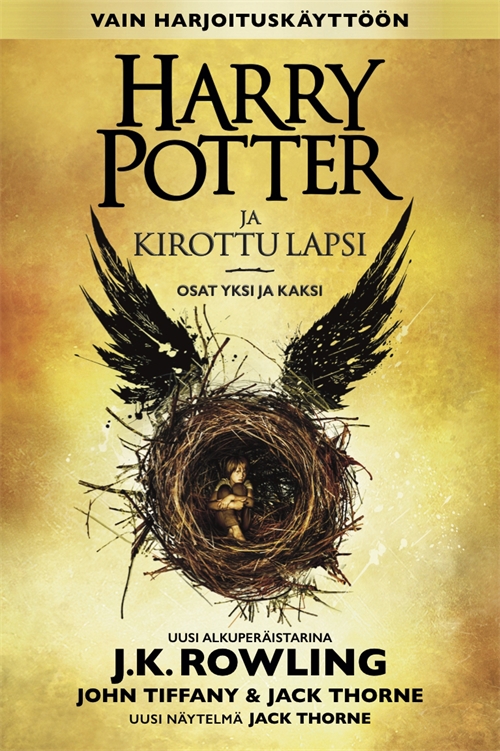 Cursed Child
Harry Potter ja kirottu lapsi Osat yksi ja kaksi (Vain harjoituskäyttöön)
On kulunut yhdeksäntoista vuotta siitä, kun Harry Potter, Ron Weasley ja Hermione Granger pelastivat velhomaailman, ja nyt he tekevät paluun mitä ihmeellisimmän seikkailun myötä. Seuranaan heillä on urhea uusi sukupolvi, joka on juuri saapunut Tylypahkan noitien ja velhojen kouluun. Samalla kun Harry painiskelee menneisyytensä kanssa, joka ei suostu jäämään unholaan, hänen nuorin poikansa Albus kamppailee taakkanaan perheen perintö, jota hän ei koskaan halunnut. Kun menneisyys ja nykyisyys törmäävät, sekä isä että poika joutuvat läpi ajan vievään taistoon salaperäisiä voimia vastaan tulevaisuuden ollessa vaakalaudalla.
J.K. Rowlingin, John Tiffanyn ja Jack Thornen alkuperäistarinaan perustuva Harry Potter ja kirottu lapsi on palkitun West End ‑tuotannon täydellinen ja lyhentämätön käsikirjoitus.
error:
Right click has been disabled.