eBooks
Browse our range of eBooks from the Wizarding World. A host of languages and a world of magic, all at your fingertips.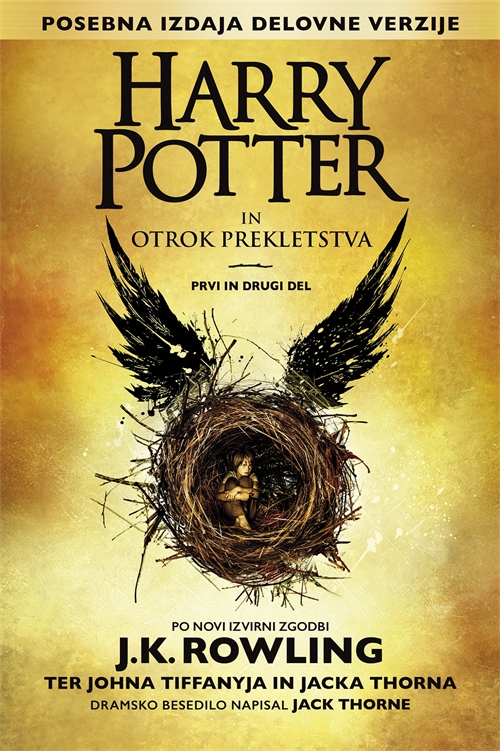 Cursed Child
Harry Potter in otrok prekletstva Prvi in drugi del (Posebna izdaja delovne verzije)
Besedilo temelji na novi izvirni zgodbi J.K. Rowling, Johna Tiffanyja in Jacka Thorna. Harry Potter in otrok prekletstva je gledališka predstava Jacka Thorna. Je osma knjiga v seriji Harryja Potterja in prva zgodba, ki je zaživela na gledaliških odrih. Svetovna premiera igre je bila na Londonskem West Endu 30. julija 2016.
Vedno je bilo težko biti Harry Potter in nič lažje ni zdaj, ko je prezaposleni uslužbenec Ministrstva za čaranje, mož in oče treh šolarjev.
Medtem ko se Harry spoprijema s preteklostjo, ki bi morala ostati preteklost, se njegov najmlajši sin Albus spopada z družinsko zapuščino, ki si je nikoli ni želel. Ko se preteklost in sedanjost prepleteta, oče in sin spoznata neprijetno resnico: včasih nas zlo pričaka na najbolj nepričakovanem mestu.
error:
Right click has been disabled.