eBooks
Browse our range of eBooks from the Wizarding World. A host of languages and a world of magic, all at your fingertips.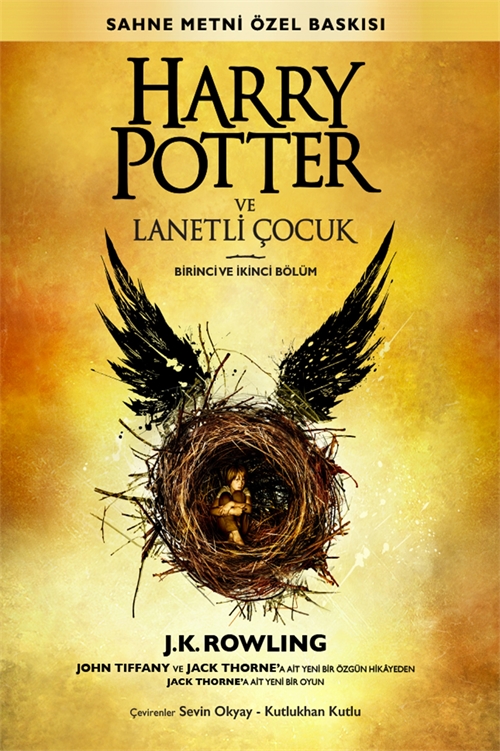 Cursed Child
Harry Potter ve Lanetli Çocuk Birinci ve İkinci Bölüm (Sahne Metni Özel Baskısı)
Harry Potter'ın, Ron Weasley'nin ve Hermione Granger'ın büyücülük dünyasını kurtarmasından bu yana on dokuz yıl geçti ve şimdi Hogwarts Cadılık ve Büyücülük Okulu'na yakın zamanda gelen cesur yeni bir neslin de katıldığı olağanüstü bir macerayla geri dönüyorlar. Harry, ait olduğu yerde kalmayı reddeden bir geçmişle boğuşurken en küçük oğlu Albus, hiç istemediği bir aile mirasının ağırlığıyla mücadele ediyor. Geçmiş ile bugün çarpışırken baba ile oğul, gizemli güçlerle savaşarak zaman içinde geleceğin kaderini belirleyecek bir yarışa tutuşuyor.
J.K. Rowling'in, John Tiffany'nin ve Jack Thorne'un orijinal bir hikâyesine dayanan Harry Potter ve Lanetli Çocuk, West End'in ödüllü yapımının tam ve kısaltılmamış oyun metnidir.
error:
Right click has been disabled.