Audiobooks
Our full range of audiobooks. Amazing narrators from around the globe, transporting listeners to the Wizarding World.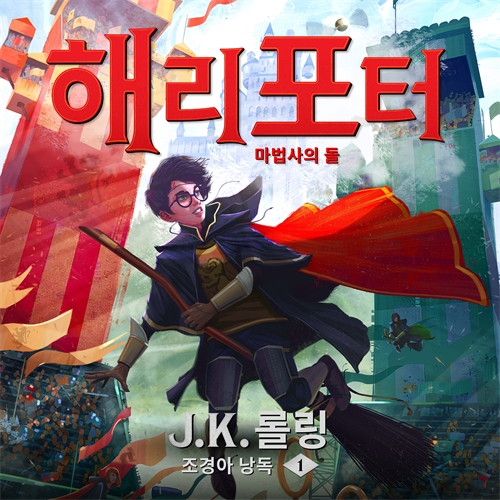 Harry Potter
해리 포터와 마법사의 돌
Read by 조경아
Audiobook
"떨리는 손으로 봉투를 뒤집자 어떤 문장(紋章)이 찍혀 있는 보라색 밀랍 봉인이 보였다. 사자와 독수리, 오소리와 뱀이 커다란 'H'자를 휘감고 있는 문장이었다."
편지들이 프리빗가 4번지의 현관 앞에 배달되기 시작할 무렵에도 해리 포터는 호그와트에 대해 들어본 적도 없었다. 보라색 밀랍이 찍힌 누런 양피지에 에메랄드빛 초록색 잉크로 주소를 써넣은 편지들은 그의 이모와 이모부가 받는 족족 재빨리 낚아채가기 때문이다. 그러다 해리의 11번째 생일날, 딱정벌레 같은 눈을 가진 거인, 루비우스 해그리드가 놀라운 소식을 안고 그를 불쑥 찾아온다. 그 소식은 바로 해리 포터가 마법사이며 호그와트 마법학교에 입학하게 되었다는 것. 믿기지 않는 모험이 곧 시작되는 순간인 것이다!
테마 음악 작곡 James Hannigan.
You've arrived at pottermorepublishing.com, the official website from the global digital publisher of the Harry Potter and Fantastic Beasts books. Feel free to browse, but if you're not a retailer or distributor, you might prefer to visit one of the following sites:

www.wizardingworld.com www.jkrowling.com
error:
Right click has been disabled.