eBooks
Browse our range of eBooks from the Wizarding World. A host of languages and a world of magic, all at your fingertips.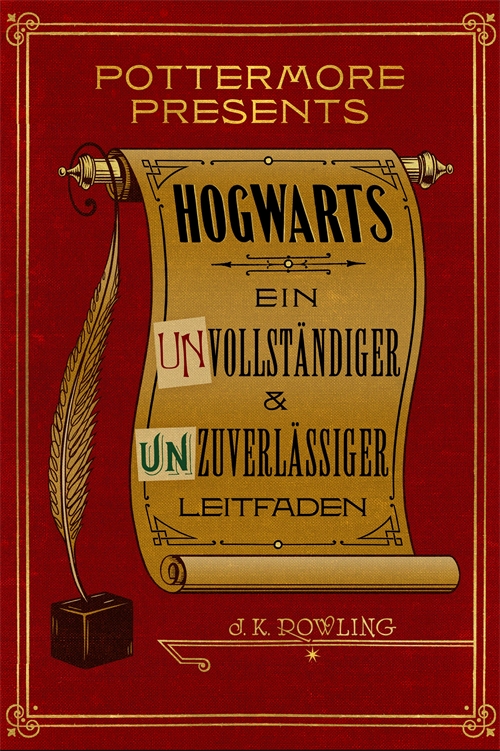 Pottermore Presents
Hogwarts: Ein unvollständiger und unzuverlässiger Leitfaden
Das Zaubereiministerium war jedoch der Meinung, dass die Errichtung eines weiteren Zaubererbahnhofs mitten in London selbst die notorische Entschlossenheit der Muggel, alles Magische zu ignorieren, überstrapazieren könnte. – J.K. Rowling
Pottermore Presents ist eine Textsammlung von J.K. Rowling: Lesefutter aus dem Pottermore-Archiv, das ursprünglich auf pottermore.com erschienen ist. Diese eBooks mit von Pottermore kuratierten Texten laden ihre Leser ein, sich noch intensiver mit den Harry-Potter-Geschichten zu befassen: J.K. Rowling lässt uns an ihren Inspirationsquellen teilhaben, enthüllt erhellende Details zum Leben von Charakteren und präsentiert Überraschendes aus der magischen Welt.
Der Band "Hogwarts – Ein unvollständiger und unzuverlässiger Leitfaden" nimmt den Leser mit auf einen Rundgang durch die Hogwarts-Schule für Hexerei und Zauberei. Wir erkunden dabei das Schlossgelände von Hogwarts, lernen die gespenstischen Dauergäste der Schule näher kennen und erfahren mehr über die Unterrichtsfächer und die Geheimnisse des Schlosses … und das mit jeder Seite.
error:
Right click has been disabled.