eBooks
Browse our range of eBooks from the Wizarding World. A host of languages and a world of magic, all at your fingertips.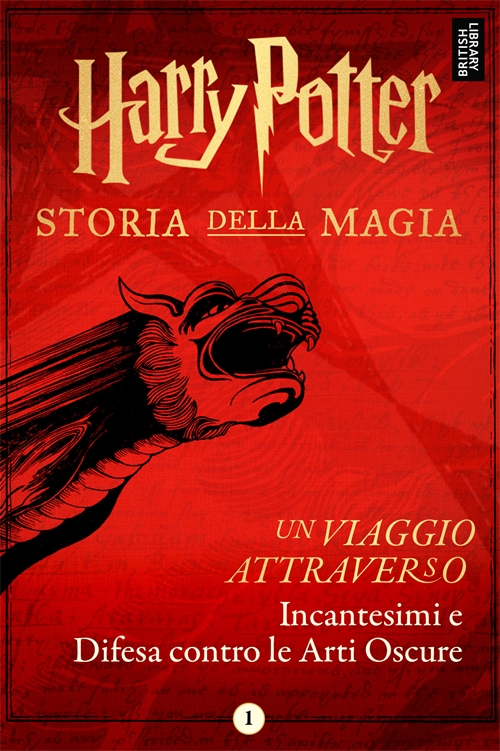 A Journey Through...
Un viaggio attraverso Incantesimi e Difesa contro le Arti Oscure
Details
| | |
| --- | --- |
| Format: | eBook |
| Publication Date: | 27th June, 2019 |
| Other languages: | EnglishFrenchGerman |
| ISBN: | 9781781104576 |
Questo breve eBook di saggistica include contenuti adattati dall'audiolibro Harry Potter: A History of Magic, ispirato all'omonima mostra della British Library.
Diventare invisibili, far innamorare qualcuno, trasformarsi in un'altra creatura: sono tutte cose che, nel corso della storia, la gente ha auspicato, temuto o ritenuto realizzabili. Non c'è nulla di più magico di un incantesimo.
Un'altra delle preoccupazioni principali che da sempre affligge le persone è la protezione contro le forze del male. Nelle lezioni di Difesa contro le Arti Oscure si può imparare ad affrontare ogni tipo di manifestazione della magia oscura, dai lupi mannari a ogni sorta di serpente esistente nel mondo magico.
Questo breve eBook esamina personaggi pittoreschi e curiosi fatti realmente accaduti nella storia della magia, illustrando come sono collegati alle materie di Hogwarts Incantesimi e Difesa contro le Arti Oscure.
La storia della magia è lunga quanto il tempo e vasta quanto il mondo. In ogni cultura, in ogni luogo e, probabilmente, in ogni cuore, si trova un po' di magia.
error:
Right click has been disabled.