eBooks
Browse our range of eBooks from the Wizarding World. A host of languages and a world of magic, all at your fingertips.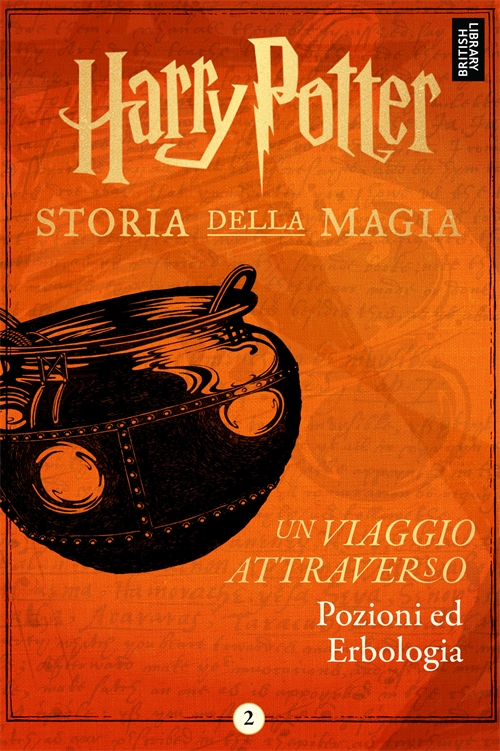 A Journey Through...
Un viaggio attraverso Pozioni ed Erbologia
Details
| | |
| --- | --- |
| Format: | eBook |
| Publication Date: | 27th June, 2019 |
| Other languages: | EnglishFrenchGerman |
| ISBN: | 9781781104583 |
Questo breve eBook di saggistica include contenuti adattati dall'audiolibro Harry Potter: A History of Magic, ispirato all'omonima mostra della British Library.
Le pozioni si preparano da migliaia di anni: associate a ribollire di pentole e ingredienti misteriosi, sono da sempre impiegate per produrre medicine, droghe e veleni. Harry Potter, con un po' d'aiuto da parte del Principe Mezzosangue, diventa un prodigio in Pozioni. Anche le piante sono rinomate per il loro impiego nel campo della medicina, così come lo è la loro presenza in miti e leggende relativi alla magia. Erbologia, una materia ricca di nozioni tanto pericolose quanto utili, ha avuto un ruolo importantissimo nelle decisioni (e negli errori) di Harry nel mondo magico.
Questo breve eBook esamina personaggi pittoreschi e curiosi fatti realmente accaduti nella storia della magia, illustrando come sono collegati alle materie di Hogwarts Pozioni ed Erbologia.
La storia della magia è lunga quanto il tempo e vasta quanto il mondo. In ogni cultura, in ogni luogo e, probabilmente, in ogni cuore, si trova un po' di magia.
error:
Right click has been disabled.