Fans can now dive into the first audiobook on Ximalaya  
Pottermore Publishing have collaborated with Ximalaya, one of the world's largest audiobook platforms, to create the first ever recordings of the Harry Potter stories in Chinese. 《哈利·波特与魔法石》(Harry Potter and the Philosopher's Stone) is now available for fans to enjoy, with the rest of the series to follow in daily, episodic instalments.  
In collaboration with critically acclaimed studio VoiceGem, these are the first versions of the audiobooks to be narrated by three voice actors, with Jiang Guangtao as the narrator, Liu Xiaoqian voicing female characters, and Yu Haowei voicing male characters. Their voices are accompanied by original sound effects and a specially commissioned score for a truly enchanting, immersive experience.  
Design house Daxi have created a set of brand-new covers for the series that combine traditional Chinese artistic principles and the magic from the original stories. Eagle-eyed fans may even be able to spot a few easter eggs from iconic scenes…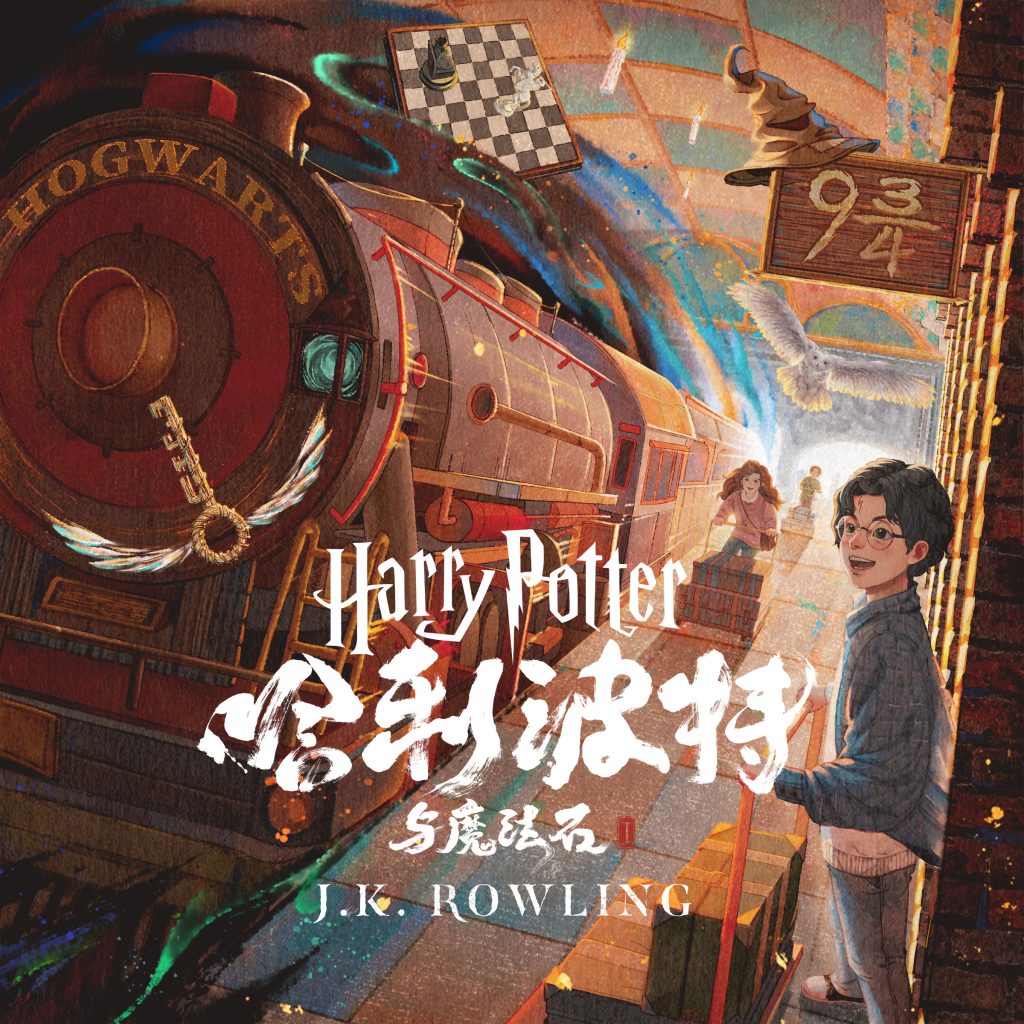 Managing Director of Pottermore Publishing, Jennie McCann, said: 'It has been an amazing experience for the Pottermore Publishing team working on this project to learn so much about the approach our partners at Ximalaya take to audio recording and design for their market. Everyone involved has worked incredibly hard to bring the Harry Potter stories to life in Chinese audio and we hope the passion, commitment and attention to detail they've shown delights everyone who listens to the stories or simply enjoys looking at the beautiful new cover art.' 
Hua Ye, General Manager of Ximalaya Original Content Centre, said: 'The collaboration with Pottermore Publishing has not only satisfied fans' desire to listen to the original Harry Potter stories but also made unprecedented innovations. Thanks to the trust and support from Pottermore Publishing, the Chinese audio books we have launched are the only Harry Potter audio series performed by three voice actors so far, bringing listeners with an immersive listening experience.'
This exciting launch is only the beginning for fans in China, with more spellbinding magic to come as the rest of the stories are released. Fans can expect a whole host of innovative marketing activity, from stunning social content to immersive in-person experiences.