eBooks
Browse our range of eBooks from the Wizarding World. A host of languages and a world of magic, all at your fingertips.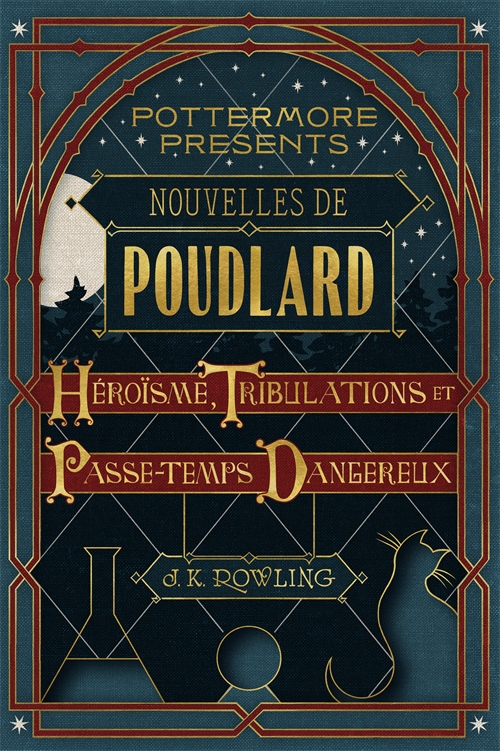 Pottermore Presents
Nouvelles de Poudlard : Héroïsme, Tribulations et Passe-temps Dangereux
Dans la Rome antique, Minerva était la déesse de la guerre et de la sagesse. William McGonagall est quant à lui considéré comme le pire poète de l'histoire britannique. Pour moi, il y avait quelque chose d'irrésistiblement drôle dans ce nom et dans l'idée qu'une femme aussi brillante puisse être une parente éloignée du risible McGonagall. – J.K. Rowling
Pottermore Presents est une collection de nouvelles écrites par J.K. Rowling issues des archives de Pottermore : de courtes histoires initialement disponibles sur pottermore.com avec quelques ajouts inédits. Ces eBooks, rédigés sous la direction de Pottermore, vous font découvrir l'envers du décor de la saga Harry Potter grâce aux révélations de J.K. Rowling sur ses sources d'inspiration, le passé complexe de ses personnages et les surprises que nous réserve le monde des sorciers.
Les nouvelles sur l'héroïsme, les tribulations et les passe-temps dangereux dressent le portrait de deux des personnages les plus courageux et emblématiques de la saga : Minerva McGonagall et Remus Lupin. J.K. Rowling vous emmène également en coulisses, à la découverte du passé de Sibylle Trelawney et de Silvanus Brûlopot, professeur téméraire et amoureux des créatures magiques.
error:
Right click has been disabled.