eBooks
Browse our range of eBooks from the Wizarding World. A host of languages and a world of magic, all at your fingertips.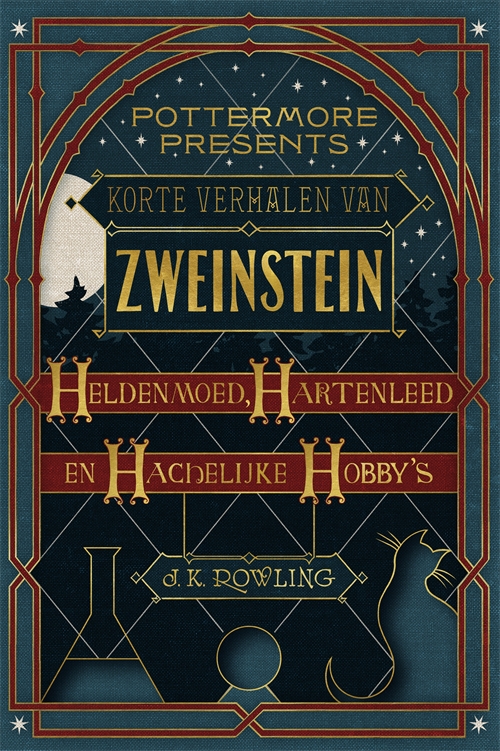 Pottermore Presents
Korte verhalen van Zweinstein: heldenmoed, hartenleed en hachelijke hobby's
Er waren twee bronnen van inspiratie voor de Engelse naam Minerva McGonagall (Minerva Anderling). Minerva was de Romeinse godin van de krijgers en de wijsheid. William McGonagall wordt gevierd als de slechtste dichter in de Britse geschiedenis. Er was iets onweerstaanbaars aan zijn naam, en aan het idee dat deze briljante vrouw een ver familielid van de dwaze McGonagall zou kunnen zijn." – J.K. Rowling
Pottermore Presents is een reeks van selecties uit het werk van J.K. Rowling, uit de archieven van Pottermore: kort leesvoer dat oorspronkelijk werd uitgebracht op pottermore.com met nieuwe, exclusieve toevoegingen. Deze e-books, met werken die zijn geselecteerd door Pottermore, geven je een kijkje achter de schermen van de Harry Potterverhalen als J.K. Rowling haar inspiratiebronnen, fijne details uit het leven van haar personages, en verrassingen uit de magische wereld prijsgeeft.
Deze verhalen van heldenmoed, hartenleed en hachelijke hobby's schetsen een profiel van de twee moedigste en meest opmerkelijke personages uit de Harry Potterverhalen: Minerva Anderling en Remus Lupos. J.K. Rowling geeft ons ook een kijkje achter de gesloten schermen van het leven van Sybilla Zwamdrift, en je zult de roekeloze liefhebber van fabeldieren, Silvanus Staartjes, onderweg ook nog tegen het lijf lopen.
error:
Right click has been disabled.