Audiobooks
Our full range of audiobooks. Amazing narrators from around the globe, transporting listeners to the Wizarding World.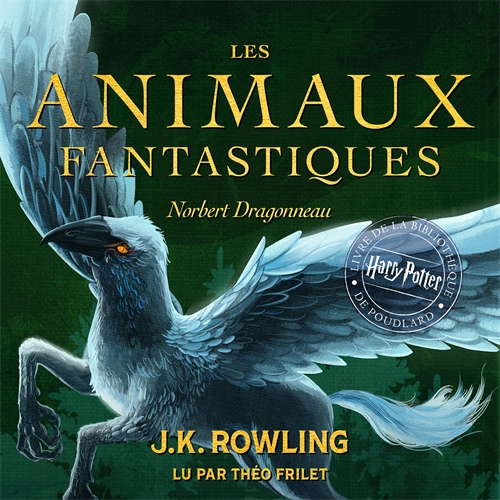 Hogwarts Library Books
Les Animaux Fantastiques
Read by Théo Frilet
Recueil essentiel à tout élève de l'École de Magie et de Sorcellerie de Poudlard depuis sa première publication, Les Animaux fantastiques est une introduction indispensable aux créatures magiques du monde des sorciers. Vous y découvrirez de nombreuses espèces, accompagnées de descriptions faites par le célèbre magizoologiste Norbert Dragonneau, que vous avez déjà pu rencontrer dans les récents films.
Les étagères de la bibliothèque de Poudlard renferment également de nombreux ouvrages tout aussi fascinants. Si vous avez apprécié Les Animaux fantastiques alors les œuvres suivantes vous raviront certainement : Le Quidditch à travers les âges et Les Contes de Beedle le Barde.
Comic Relief, connue sous le nom de Charity Projects, est un organisme de charité enregistré au Royaume-Uni sous les numéros 326568 (Angleterre/Pays de Galle) et SC039730 (Écosse). Lumos Foundation est un organisme de charité enregistré au Royaume-Uni sous le numéro 1112575 (Angleterre/Pays de Galles).

15 % des bénéfices* perçus par Pottermore Limited grâce à ce livre audio seront reversés à ces organismes de charité pour leur travail qui consiste à améliorer la vie d'enfants et d'adolescents aux Royaume-Uni et dans le monde. Ces bénéfices seront partagés à la hauteur de 20 % pour Comic Relief, et de 80 % pour Lumos Foundation.

*Les bénéfices désignent le prix au comptant ou le prix équivalent en espèces moins la taxe de vente.
error:
Right click has been disabled.