eBooks
Browse our range of eBooks from the Wizarding World. A host of languages and a world of magic, all at your fingertips.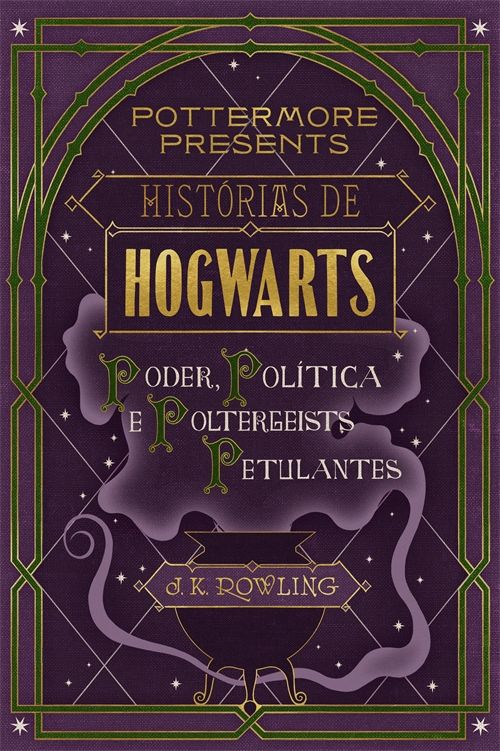 Pottermore Presents
Histórias de Hogwarts: poder, política e poltergeists petulantes
Nenhum Primeiro Ministro trouxa jamais pôs os pés no Ministério da Magia, por razões que foram sucintamente resumidas pelo ex-Ministro Dugaldo McPhail (mandato de 1858 a 1865): "seus cerebrozinhos não conseguiriam lidar com isso". – J.K. RowlingPottermore Presents é uma coleção de textos de J.K. Rowling dos arquivos do Pottermore – pequenas leituras apresentadas originalmente em pottermore.com, com algumas novidades exclusivas. Esses e-books, com curadoria do Pottermore, levarão você além das histórias de Harry Potter, pois neles J.K. Rowling revela suas inspirações, detalhes intricados das vidas dos personagens e surpresas do mundo bruxo.
Essas histórias sobre poder, política e poltergeists petulantes lhe oferecem um vislumbre do lado mais sombrio do mundo bruxo, revelando as raízes da implacável Professora Umbridge, informações sobre os Ministros da Magia e a história da prisão de Azkaban. Você poderá sondar mais a fundo os primeiros anos de Horácio Slughorn como mestre de Poções em Hogwarts – e sua relação com Tom Servoleo Riddle.
error:
Right click has been disabled.