We caught up with graphic design duo MinaLima to talk about the inspiration behind their cover designs for the new Pottermore Presents eBooks.
If you know Harry Potter, chances are you know MinaLima's work rather well. Graphic designers Miraphora Mina and Eduardo Lima produced signs, maps, props and designs for all the Harry Potter films, as well as the upcoming movie Fantastic Beasts and Where To Find Them.
The pair have also created beautiful cover artwork for the new Pottermore Presents eBook series, out today.
We couldn't resist asking for a sneak peek into their creative process, so we asked Miraphora and Eduardo to talk us through their inspiration. Here are their thoughts on each of the three covers…
Hogwarts: An Incomplete and Unreliable Guide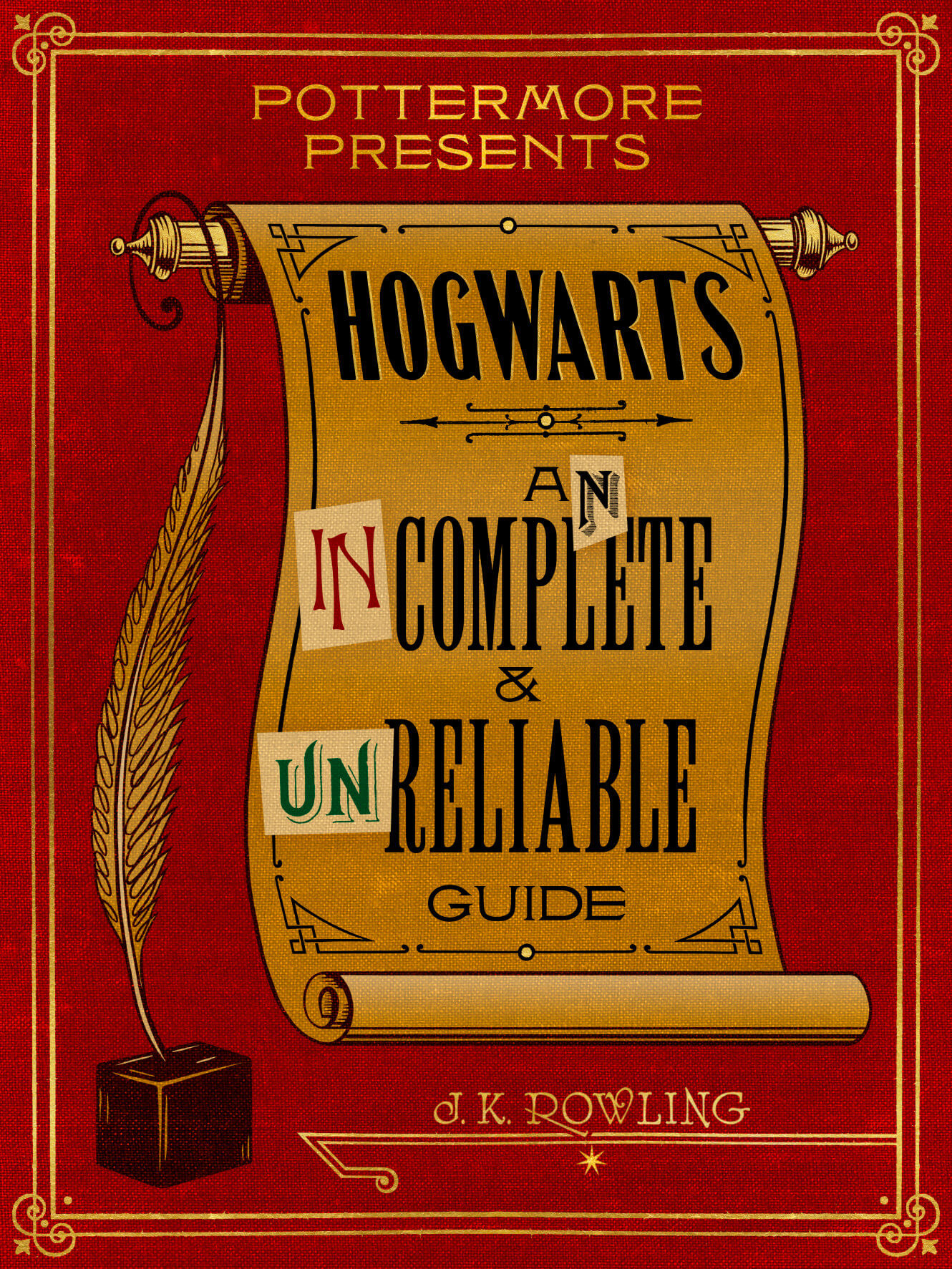 'Our approach was to make these books look as if they are part of the Hogwarts library,' says Eduardo. 'I mean, just look at the title: Incomplete and Unreliable…? It's funny, so we tried to be cheeky with it. I love it!'
'These books are part of that world,' adds Miraphora. 'We read [the books] and then tried to get their personalities into the covers. We also went back over the backlog of material we had for Harry Potter, too – that's why they look so perfectly Potter-ish.'
P.S. Look closely at J.K. Rowling's name here: the strike on the letter 'R' is actually a tiny wand.
Short Stories from Hogwarts of Power, Politics and Pesky Poltergeists
'The idea is that we are looking out a window – out of Hogwarts maybe – onto a night sky,' says Eduardo. 'If you look closely at the background, you see it looks textured. Sometimes we scan in a texture like that from an old book. We have books from the 1800s that we use in that way.'
'You know what? Power, Politics and Pesky Poltergeists is just hilarious,' says Miraphora. 'We tried to keep the colour palette restricted because we often think, "How would this actually be made and what fabric would we use?"
'Rather like creative writing, it's a process. We started these [covers] without knowing exactly how they would end up.'
Short Stories from Hogwarts of Heroism, Hardship and Dangerous Hobbies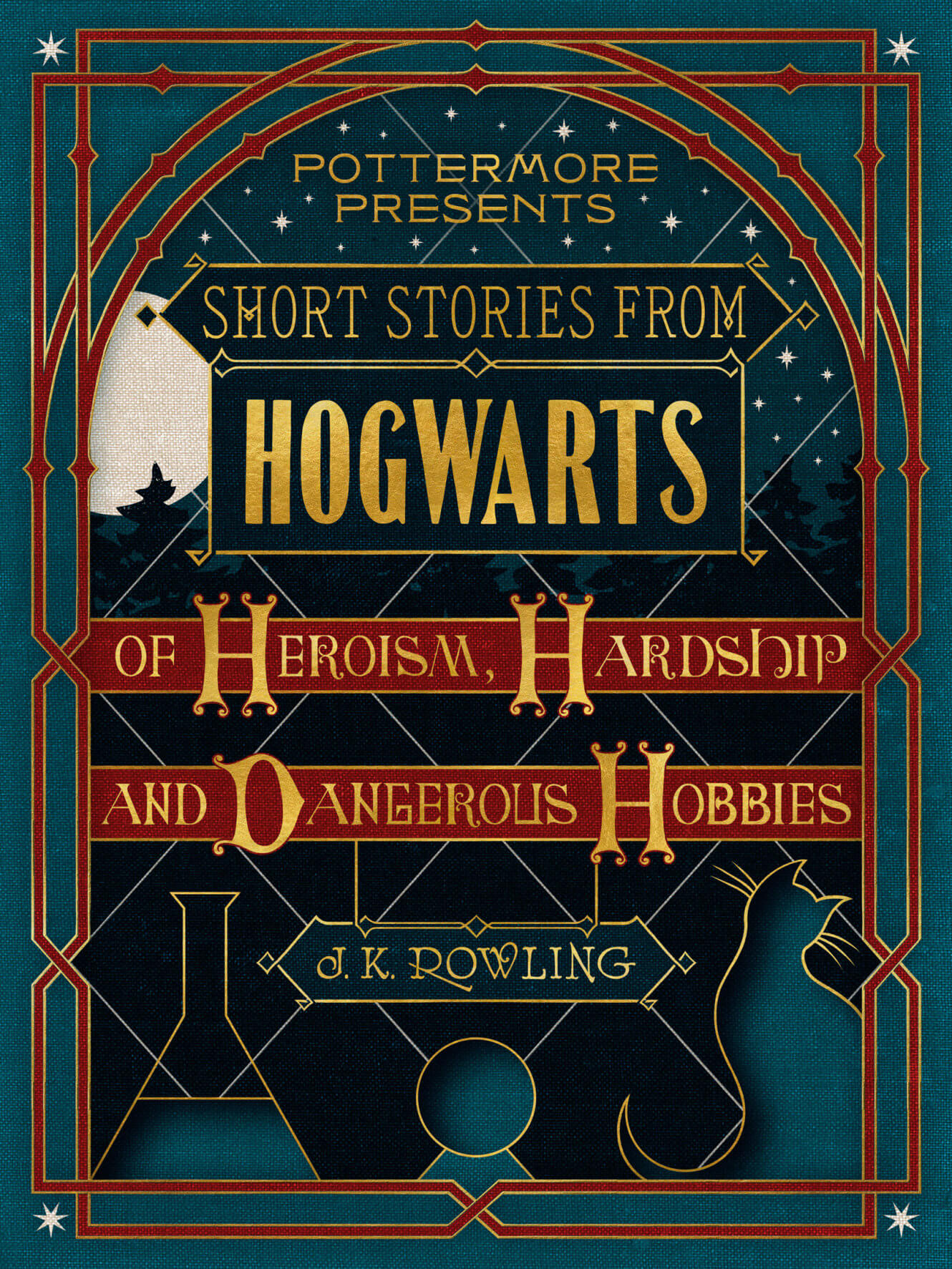 'We sort of wish these books were being printed, just because the texture looks so good to touch,' says Eduardo.
'If you look at this one, you can see the outline of a cat and the moon with a witch in the sky. This is us having fun with these, because these books are fun.'
'For the insides of an eBook, you have to use black and white. So we've made them look like chalkboards with icons for each chapter,' says Miraphora.
All three Pottermore Presents eBooks are now available from the Pottermore Shop.